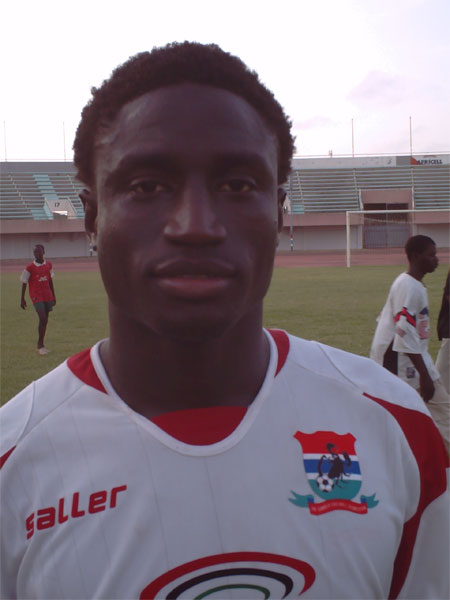 The national U-20 coach Lorenzo Rubbinacci has expressed his team 's determination to win in Mauritania despite having an advantage over them in the qualifiers following the opening game of the African Youth Championship played in Banjul last Saturday.
 Both sides faced each other in the first leg of the qualifiers and hosts, The Gambia, secured a late 1-0 win through team captain Pa Modou Jagne who netted in injury time with only a few seconds to the end of the game.
 Collecting three points at home, Coach Rubbinacci has said he will go to Mauritania in the second leg in two weeks time for victory.
He said, "we will go with the intention to win as it is better to develop that concept than to go with the intention of playing for a draw. But if the victory does not materialise then we will settle for a draw."
He said the Gambia U-20 team has won a tough game and from what he has seen in the team there is a bright future awaiting them.
The Mauritanian side was tactically and physically tough during the game and came out with a good strategy.
"They concentrated very hard on the game and never gave a chance or space to the boys. This was a different case during the friendly match with Mauritania. But when we went to the dressing room we came up with a new strategy to counter the Mauritanians," he explained.
Coach Rubbinacci also expressed his delight for the improvement of the boys during the game.
Team Captain and man of the game Pa Modou Jagne, who scored the only goal of the game, said he is hopeful that the team will surely make it in Mauritania.  He said, "People are used to seeing an U-20 side that plays with togetherness which gives them an advantage but he said the current team will surely reach there with time."
"I am very dedicated to my country and this is why despite club engagements, I have been in Banjul for over one month to make sure that I represent my country in the World and Continental competitions. I promised my club officials that I will score a goal and I have done it. I am very happy for having done it for my country especially at a time when it was needed most," he stated.
Read Other Articles In Article (Archive)