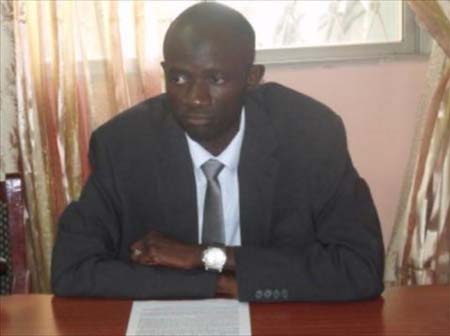 Alieu K. Jammeh, Minister of Youth and Sports, has said they need technical people who can man sport in The Gambia as the authorities have spent millions of dalasis in sport over the years.
Minister Jammeh, who was speaking at the President's International Award (PIA) multi-purpose Hall during the inauguration ceremony of the new National Organising Committee of this year's NAYCONF, added that the President personally invested millions of dalasis in sport.
He said the country is still "battling with challenges of getting our sports to the level we want it to reach".
"The moral, financial and technical support of sports from the Gambia government under the leadership of President Jammeh is uncountable," the Youth and Sports Minister said.
He challenges sports authorities in the country to be transparent as well as show good governance and avoid corruption in the discipline.
He also called for cordial and mutual cooperation among sports stakeholders and between government and national sports associations through the National Sports Council.
Hon. Jammeh said lack of good governance, transparency, accountability and probity is blighting the Gambian sport, saying some people are hanging onto positions forever.
Thus, he challenged young people (players and athletes) to start showing interest in positions and serving as stewards of sport.
He emphasised the need to find solutions to the country's problems in sport for the benefit of our youth in sport.
The Government of The Gambia has spent lots of money for the development of sport in the country, he pointed out, saying government has supported both men and women in the various areas of sport in the country by giving them millions of dalasis, plots of land, flying them around the world to take part in international and continental competitions.
"This is the right time to diagnose the problem of Gambian sports," he stated.
The NAYCONF will be very important as they would look at various aspects and issues surrounding or holding Gambian sports to ransom, Jammeh observed, saying: "This will give them the opportunity to set a clear roadmap come December in Lower River Region (LRR) to work on how to restructure Gambian sports and also get young people into entrepreneurship in general for the benefits of the youth."
This will pave the way for them in getting people that will be given the responsibility to man sport, he also pointed out, saying they would work to address the issues of personality conflict and personal interest in the Gambian sport.
This will also help to maintain accountability, transparency and democratic values in the running of sport in the country.
Read Other Articles In Article (Archive)