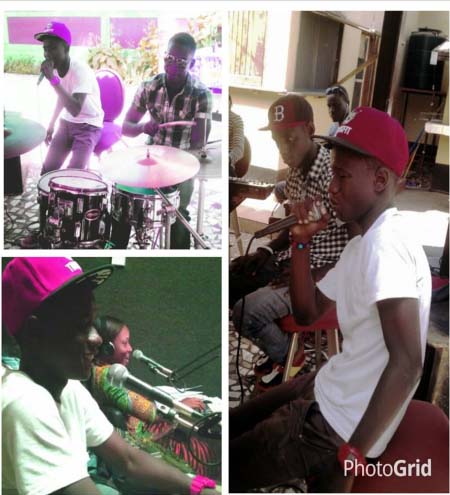 All roads lead to Alliance Française today, Friday, where nature will rise above level, as Jizzle braces up to seize the stage with a bang.
The young Gambian sensational singer is set to launch his first music collection – a mix tape of 14 tracks.
"I want to tell my fans that all the songs I have been cooking are well cooked and served," the 19-year-old says. "I say 'The Food is Ready' because in the music industry we artistes say the studio is the kitchen."
Jizzle, officially known as Jerreh Jallow, started music in his early teens.
He has released his debut single in 2010. The song, "Over Sona", highlights the plights of young people neglected by a self-centred adult world.
He has since been releasing songs with different moods.
He especially gives tributes to love, beauty and tender.
The song, "Together We Make," propelled him into the international limelight when it was selected to be voted in Global Rock Star, an international music award.
The Food is Ready, meanwhile, is coming barely one month after he did a stunning performance at the just-held 6th edition of the annual Open Mic festival.
Read Other Articles In Article (Archive)