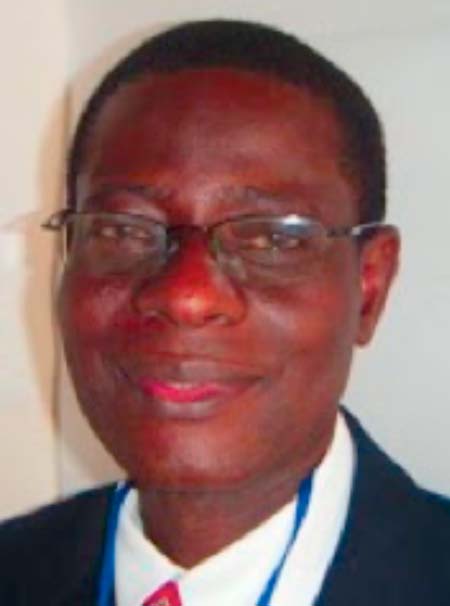 Special advisor on Agriculture in The Gambia, Professor Wale Adekunle, has said a market linkage for the sale of Gambian produce is highly needed in the country.
The agric professor made this statement recently at a one-day Market Access and Linkage Forum held at the Ocean Bay Hotel in Cape Point, Bakau.
The forum was organised by the Gambia Chamber of Commerce and Industry, Agriculture and Employers' Association (GCCI) in partnership with The Gambia Commercial Agricultural and Value Chain Management Project (GCAV).
"For many years our farmers have been producing and selling only at Serrekunda Market. Today we must think about other markets," he told a forum of representatives of farmers, food processors, suppliers, supermarkets and hotels in the country.
Prof Adekunle also said farmers and producers of food items in the country should also do more to add value to their produce by beefing up the quality and quantity of their products, with specifications of items being produced for sale in alternative markets such as supermarkets and hotels, as well as for international consumption.
Many supermarkets and hotels find it very difficult to rely on local produce in the country because of inconsistency in supply, low packaging and labeling, high prices, and lack of expiry date, food shelf life relevant information on product usage and precautions.
These are some of the challenges inherent in accessing specified markets for farmers' food produce in the country, according to a recent study conducted by the Gambia Investment and Export Promotion Agency (GIEPA).
"Supermarkets need organised and well-packaged food produce to easily sell out to consumers," the agriculture special advisor said.
Prof Adekunle said although there is political will in The Gambia as regards agriculture, with substantial support to the sector from the presidency, farmers and food processors are seemingly not playing enough of their part to ensure they attract the alternative markets at their disposal.
"We need quantity and quality produce to meet suppliers' needs such as supermarkets, and we need the market linkage to get this done," he said.
The agric advisor also said farmers in The Gambia are shooting themselves in the foot by selling their produce first across the border to buyers in Senegal, who in turn take the same produce into The Gambia for sell at higher prices.
This, he noted, increases the prices of the food produce being sold in the country, and makes it very difficult and unreasonable for alternative markets like hotels to buy food items produced in The Gambia, when they can get the same items for less prices from abroad.
"Our produce go first to other markets such as Senegal before coming to us in the Kombos," henoted, saying a market linkage, which involves all the processesand stages of the production chain,should be created for all stakeholders to benefit in the process.
Jobs, the agriculture advisor said, can be created through the market linkage of products, packaging, and supply link.
"This will help all, including the supermarkets, hotels and farmers especially to grow out of poverty," Prof Adekunle added.
The principal trade economist at the Trade Ministry, Batura Kamara Ceesay, said her ministry has put in place several policies for trade and trade-related matters, which aim at also promoting Gambian-made products.
"Market access goes with a fair trade environment," she said, citing the country's Consumer Protection Act 2014, which addresses competition in relation to market as well as consumer issues.
"The ministry is really concerned about market access, both locally and internationally, for us to be able to link to the various markets, she said.
She, therefore, appealed to farmers and food processors to practise adding value to their products to be able to connect to international markets.
"Connectivity is essential such as having access to a regional market, for example the over 300 million market access link in West Africa," the trade economist said.
While calling on supermarkets and hotels in the country to open up more to accepting Gambia-made products, she said:"The producers and enterprises themselves need to step up a bit to establish themselves more in selling their products."
The chairman of the Gambia Hotel Association, in his brief remarks at the forum, cited some of the challenges they face in trying to buy food items from producers and food processors in the country.
Marc Van Maldgem said seasonality of food supply, quality products, reasonable pricing of produce, and organized selling procedures are lacking on the part of producers and suppliers.
He appealed to producers and suppliers to better organised themselves in dealing with the hotels in the country, whose doors are always open to buying and using Gambian products.
Market access is important as it involves every sector of agro-industry, Mrs Beatrice Mboge of the GCCI said, in her opening address at the forum.
"The GCCI has been promoting market access, especially through its various activities including trade fairs and training workshops, B2B forums," she said, adding that the chamber engages all key stakeholders in the market chain and "does not leave out any key players".
"We need to grow, process, produce and market our products for the benefit of all stakeholders; we should not allow food items to perish in The Gambia anymore," she said.
GCCI's director of Business Development, Sarata Conateh, in her closing remarks, said the GCCI will continue to monitor and aid producers, food processors, suppliers, and buyers in the chain of market access and linkage, for all to reap the fruit of their labour.
Representatives from GIEPA, the Gambia Standards Bureau, and the Food Safety and Quality Authority presented their findings on the prevailing situation of food standards and market access and linkage in the country.
The food processors and suppliers also left the forum well-informed of, and prepared to overcome, the challenges barring them from accessing alternative markets locally and internationally.
Read Other Articles In Article (Archive)