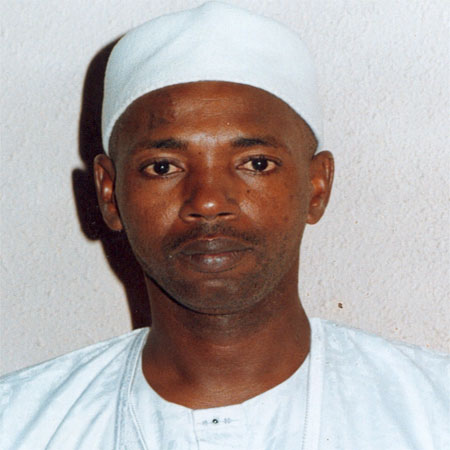 In what appears as a big setback to the efforts by the opposition camp in the country to form a united front ahead of forthcoming presidential elections in November, Hamat Bah, leader of the opposition National Reconciliation Party, has stressed that his party will not subscribe to a United Democratic Party (UDP)-led alliance or a PDOIS proposed candidate.
Bah, who threw his weight behind a UDP-led alliance in the 2006 elections, after having lost to incumbent President Yahya Jammeh on two occasions (in 1996 and 2001), made this pronouncement in an interview with this reporter yesterday.
"For the past two years, we have made it very clear that we will sponsor a candidate in the forthcoming presidential election, and that is explicitly clear," Bah said.
According to him, it is wrong to say that the NRP is frustrating the efforts of the opposition in their efforts to form a united front.
"What is happening is that our party's position has been communicated to all political parties present at these meetings," he added.
The NRP leader stated that when his party was invited by the UDP to a meeting to discuss the issue of an alliance, the NRP consulted its party supporters both at home and abroad for their views.
"While those aboard subscribed to the idea of joining a UDP-led alliance, those residing here in the Gambia objected to the idea of a UDP-led alliance and even the selection of a PDOIS proposed candidate.
"This matters a lot to us as a party, because the voters are more important to us than any other thing, as they are the ones that go to the polling stations to vote," he noted.
Bah further stated that the NRP will consider a proposal different from the UDP proposal, but only after consultation with its party members.
For him, his party is open to an NRP-led alliance, which he said, is the most favorable thing ahead of the polls.
"This is not about Ousainou Darboe or Hamat Bah because it is beyond both of us. It is the interest of Gambians that is at stake. In 2006, over 60% of Gambians fail to vote. We have to reflect our minds honestly and sincerely. Why did they refuse to go and vote for our candidate we put forward under NRP/UDP alliance?" Bah asked.
A former Upper Saloum parliamentarian, Hamat Bah is of the view that the NRP party is not convinced that a UDP led alliance can unseat President Jammeh. "If we want to genuinely remove President Jammeh for the sake of Gambians and for the sake of regaining our dignity, we need to reconsider our position and push a way forward," he stated.
He further stated that what the opposition camp in the country needs is a winning candidate and an alliance that can effect change. "NRP cannot go without participating in politics and my name will be on the ballot boxes and we will challenge the APRC," he said, adding that the NRP will prove critics wrong come 24th November.
In conclusion, the NRP leader opined that as long as opposition parties are failing to use political solution for political problems, they will always fail. "We need to hold the bull by the horn and resolve our problems through political means because we are in a situation that demands that. We must be properly organized and well committed to the course," he said.
Read Other Articles In Article (Archive)