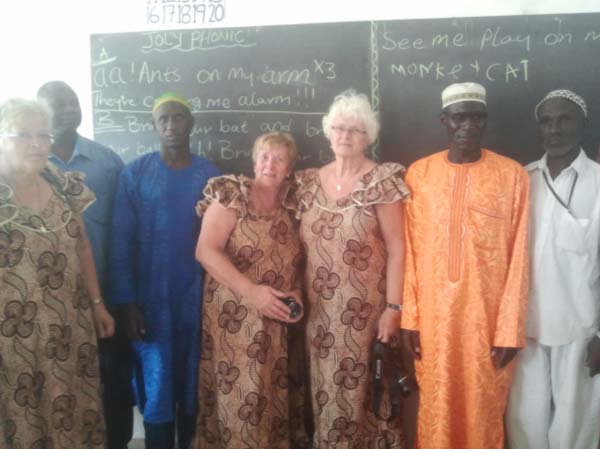 Ousman Trawally, a senior Early Childhood Development (ECD) lecturer at The Gambia College, has reiterated the need for children to be provided with holistic foundation at nursery education level so they could grow to become responsible adults.
He said in ECD education, thematic approach, such as language, knowledge and understanding of the world are some of the major internationally recognized means to give to children.
Ousman Trawally was speaking on Wednesday in Rumba village in Kombo Central during the opening of a Nursery School funded by Nyatota Charity Foundation from Holland.
"In nursery education, you are not there to teach the children on individual subjects like English language and maths but they should be taught on mental, social, emotional and physical development," Trawally reminded the school authorities.
According to him, the holistic development of children is not only limited to their upbringing; they also need to have self-help and learning skills.
"Children must be trained to be tolerant and patient. Let us all strive to make a better Gambia by providing the best opportunities for children," he appealed.
Trawally further appealed to the school authorities and parents to always remember that it is the children who would grow to become future leaders and they need to be brought up with discipline and tolerance.
"Let us strive to nurture peace and unity in the minds of our children as enshrined in the national anthem of The Gambia," he said.
Ousman Chatty, chairman of the School Parent Teachers Association (PTA), thanked the Nyatota Charity for providing the school in the village, saying their children used to travel to other communities to attend nursery school.
The provision of the school, he said, is in line with government's education policy that is out to ensure that children do not travel far to attend school.
Anita Badjie, representative of the Nyatota charity, said they decided to help in the building of the school to avoid children from traveling for long distance to attend school.
The possibility of the construction of the school was spearheaded by three ladies who dedicated their time to supporting people, she said.
Samba Jallow and Muhammed Jaiteh, the Alkalo of Rumba and the representative of the village development committee, both described education as a powerful tool, observing that priority must be giving to it.
Lamin Kanteh, representative of the Ministry of Basic and Secondary Education, commended the Nyatota charity for the construction of the school.
He also appealed to the school authorities to introduce school feeding programmes, saying the Education for All initiative is a Gambia government policy that supports everyone. 
Read Other Articles In Article (Archive)