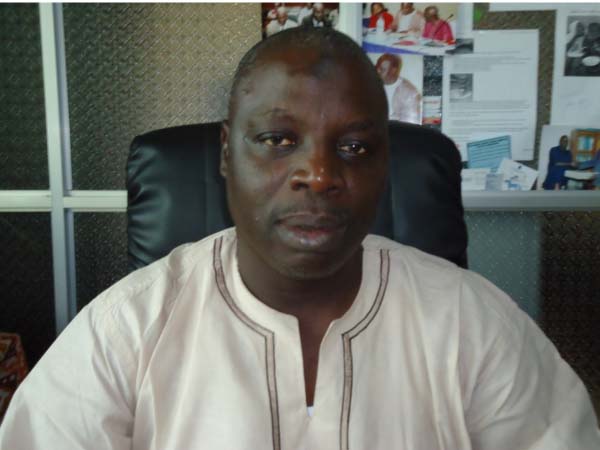 The Health Education Unit, under the Ministry of Health and Social Welfare, Friday held a day's sensitization forum on the forthcoming polio campaign for Technical Advisory Committee (TAC) members and local authorities in West Coast Region (WCR).
The forum was meant to set pace for the forthcoming polio campaign, which will kick-start from 19 to 22 September 2014, for children from 0 to 5 years of age.
Speaking on behalf of the governor of WCR, Wandifa Drammeh of the department of community development highlighted the importance of awareness creation, saying it could help to get all the children under the age of five protected against polio.
He called on all stakeholders to support and disseminate the information in their various localities.
The regional health promotion officer, Lamin J. Jobarteh explained that one could get infected by polio if one drinks water or eat food
contaminated with faeces of an infected person.
He enjoined care givers, parents and mothers to cooperate fully during the campaign, while commending Unicef, WHO and Rotary International for their support in the fight against polio.
Mass Joof, programme office Health Communication Unit, spoke at length on the importance of the day, adding that National Immunisation Days are specialised days set aside to immunise all children from 0 – 5 years.
He added that they are targeting 416,700  children and called for concerted efforts in the drive to vaccinate all children under the age of five.
The Extended Programme on Immunisation (EPI) communication officer Saharu Kanteh said National Immunisation Days are meant to supplement the routine immunisation programme, noting that children must be vaccinated even if they had completed their routine vaccination schedule.
He indicated that vaccinators would move from house-to-house to administer the vaccines to all children of 0-5 years.
He explained that even if the child is away from home, he or she should be vaccinated wherever he or she is found.
The UNICEF communication officer, Pa Ousman Manneh, thanked the people of the region, especially the women, for their support during the previous polio campaigns while urging TAC members to use their interpersonal networks to disseminate the information.
The paramount chief of The Gambia, Alh Demba Sanyang, underscored the importance of the sensitisation, saying it was part of the process to consolidate the gains on the polio immunisation the country has had over the years and urged all to spread the message at the grassroots so that together they could achieve their objective. 
Read Other Articles In Article (Archive)