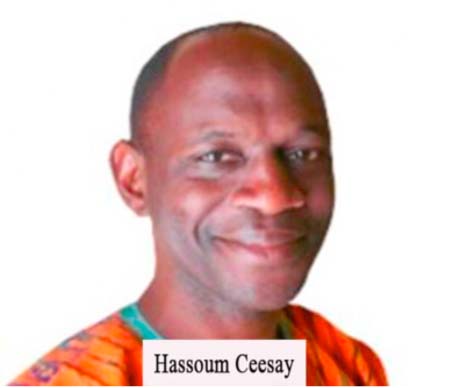 Hassoum Ceesay, deputy director general of National Centre for Arts and Culture, NCAC, has said the Wassu Stone Circles are unique to The Gambia and Africa as a whole.
He was speaking recently during a tourism facilities tour by the Minister of Tourism and Culture which included the Wassu Stone Circles.
"We would do what the minister is suggesting in terms of developing the cultural heritage in this area, as well as to involve the private sector like what Trust Bank has done," Mr Ceesay said.
Ceesay told journalists that they would extend into other avenues to revamp heritage sites, as well as to restore some of the other facilities that are needed there, so as to ensure the visitors have a good experience of remarkable heritage sites in The Gambia.
He added that the stone circles form part of the most important heritage sites in Africa, which are dated over two thousand years.
"These stones are a historic site, and they represent ancient Gambian history and the tourists who come to see ancient Gambian history would be able to explore Gambian history and what our great forefathers accomplished in terms of architecture," he added.
He said each stone weigh 20 tonnes and they were able to shape stones and drag them to the site and erect them as burial sites for their kings.
These stone circles represent a symbol of civilisation of this part of West Africa which is two thousand years ago, he said, adding that they are unique and the circles are UNESCO heritage sites, because the UNESCO World Heritage Committee said they had never seen such anywhere in the world, Ceesay went on.
"We would make sure the visitors' experience continues to be improved upon," he said.
Omar Khan, Governor of Central River Region, also thanked the Tourism minister and his delegation for the tour, as it was all about promoting tourism in the country.
Governor Khan told journalists that he was impressed by the tourism minister's visit to his region.
Read Other Articles In Article (Archive)