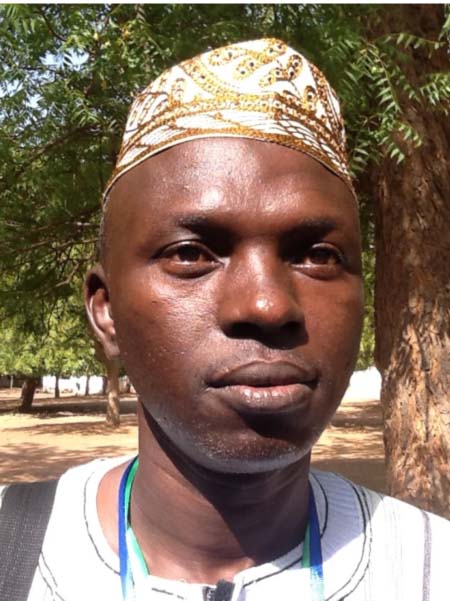 The President of the National Farmers Platform, Alagie Basse Mboge, has revealed that the 2014 national farmers conference was funded by the West African Agricultural Productivity Programme (WAAPP) to the tune of $50,000, equivalent to D2 million.
He made the disclosure prior to the start of the national conference, which runs from 27 to 28 May 2014, in Farafenni, North Bank Region.
The conference was expected to gather over five hundred participants including representatives of farmers, government, civil society organisations, community-based organisations, district authorities, regional governors, the private sector, the media and other institutions.
The conference, the second of its kind, was spearheaded by the National Famers Platform with technical support from the Ministry of Agriculture and other donor partners like the Food and Agriculture Organisation (FAO).
The activity, which is an annual event meant to bring farmers together in a single forum to share experiences, challenges, successes and best practices, would pave the way forward in aiding the role and efforts of Gambian farmers.
The meeting is also meant for farmers to critically review the last farmer conference report and look for possible ways of adopting a national document in the interest of farmers in the country.
According to Mr Mboge, the meeting would also witness the presentation of various papers by regional directors and participants would further discuss the ANR/GNAIP policy.
In addition, a presentation on forest and farm facility, as well as family farming, would be done by the FAO, he said.
Mr Mboge further stated that on the last day of the meeting, participants would be divided into groups to work on the 2014 conference.
He thanked WAAPP for the speedy disbursement of funds to support this year's national farmer conference to fruition.
The Farmers Platform president called on farmers to participate fully in all the deliberations of the conference to make meaningful outcome of it.
NACOFAG president Mahamadou Lamin Fayinkeh described this year's event as very essential for Gambian farmers, saying the conference would serve as a forum for policy dialogue to ensure synergy is built within projects and programmes to support farmers' initiatives for sustainable development, making agriculture and related sectors business ventures for women, youth and investors.
Read Other Articles In Article (Archive)