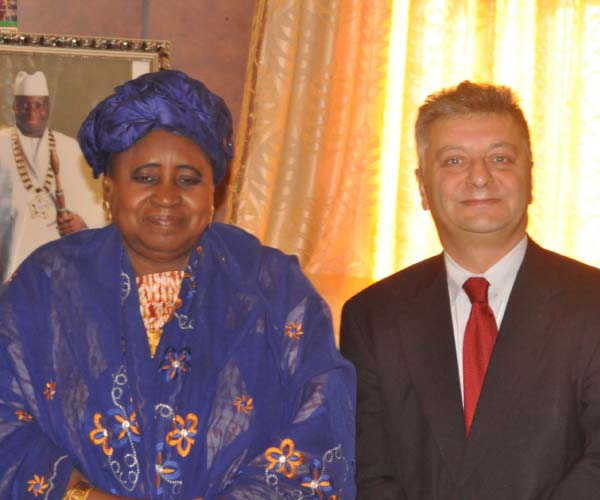 More than 100 heads of state and or government, as well as of international organizations are expected to attend President-elect Recep Tayyip Erdogan's swearing in today Thursday 28 August.
President Yahya Jammeh will be represented by the Vice President, Isatou Njie-Saidy, who left Banjul for Ankara in the early hours of Wednesday and was seen off at the airport by the Turkish ambassador to The Gambia, Ergin Soner.
Accompanying the Vice President is the new minister of Foreign Affairs, Hon. Balla Garba Jahumpa, on his first official visit as foreign minister abroad.
Recep Tayyib Erdogan will be the first popularly-elected head of state of Turkey, following his recent election in a direct vote to elect the president of the Turkish republic by the people.
He will take over the office of president from outgoing President Abdullah Gul of Turkey.
This ceremony will be a unique one as, previously, presidents were elected by the Turkish parliament.
Erdogan will be the 12th president of Turkey, but more significantly is the first president who has directly been elected to the office by a popular vote.
Erdogan steered the affairs of the country for the past 12 years as prime minister.
Read Other Articles In Article (Archive)