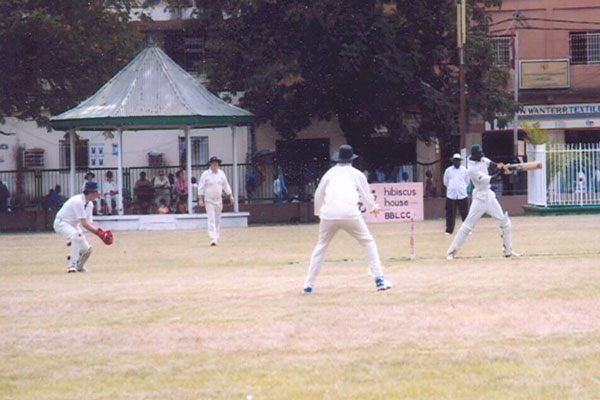 The Gambia cricket veterans club beat 2009/10 cricket league winners Jewel of India in Sunday's 2010/11 first week matches in the national cricket league.
Jewel of India first batted and scored 137 runs for 8 wickets in 20 overs. Higest wicket scorer was Bunty with 39 runs.
The veterans batted next and scored 139 wickets. Highest wicked scorer was Akila with 70 runs not out and played 7, 4s and 2, and 6s of his bat. Moses Njie was the highest wicket taker with 4 overs 2 wickets and 27 runs.
Earlier on Saturday's opener between Wallidan and GPA, Wallidan scored 64 runs for all out. Moses Bahoum, the 2009 Sport Journalists Association of the Gambia's "Most outstanding Player" recorded the highest with 15 runs. George Greywoode was the highest wicket taker in 3 overs, 2 wickets and 18 runs.
GPA recorded 69 runs, 4 wickets and the highest scorer A. Conteh with 17 runs and in 2 overs took 3 wickets and 17 runs.
Read Other Articles In Article (Archive)