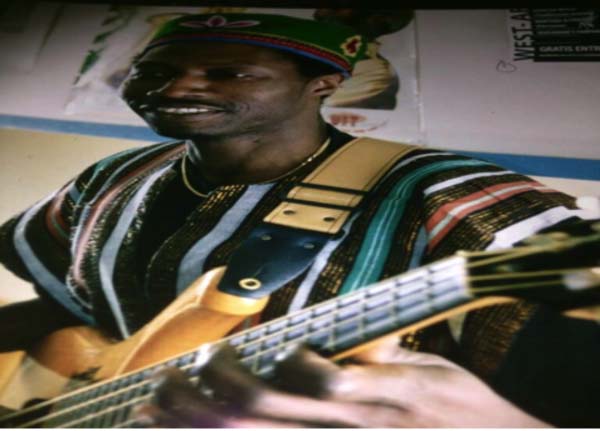 Ousman Beyai, a veteran Gambian guitar maestro, songwriter, composer and arranger, who died on Thursday in Brighton, England, was laid to rest on Friday afternoon.
The Soto Koto Music Band and Record Company Worldwide Inc, of Banjul, The Gambia, expressed "deep sorrow" and regret to announce the death of guitar maestro, songwriter, composer and arranger Ousman Beyai who died on Thursday in Brighton, England, Oko Drammeh chief executive officer of the record company announced.
"The late Ousman was a member of Ifangbondi Band, Gelewar Band. He played with Musa Ngum, Soto Koto Band leader and arranged all the Sotokoto Hollywood recordings in Los Angeles," he said.
Drammeh noted that Ousman wasa sound engineer and worked with Jun Murakawa the sound engineer of the film 'The Tinatic' in Catle Oaks Studios with Frank Jones Snr; in Hollywood on all Sotokoto recording projects.
He performed at the African Music festival in Delft, Holland, on many occasions with many bands as anchor musician, guitarist, bass player, keyboardist and vocalist.
He also played in the Amsterdam scene with Alain Eskanasi in the studios and on stage together with drummer Pim.
Ousman later made Groningen, North Holland, his home and ran a night club called Jarabiekuta.
He was a music maker and an event organiser. He has two daughters living in The Gambia and was a sincere man who loved his family.
He is best remembered as the assistant of the Legend Paps Touray, the singer, the king of Gambian music.
Beyai singlehandedly arranged and mixed the Soto koto Band album of Paps Touray - Mandingo Beat, Jaliba Kuyateh and Abdel Kabir.
He recorded many albums in many projects of world music.
"We will miss his genius, his midas touch and his charm. May the Almighty God have mercy on him, forgive him if he has ever sinned and grant him a place in heaven in a perfect place for his soul to rest in eternal Peace."
Read Other Articles In Article (Archive)