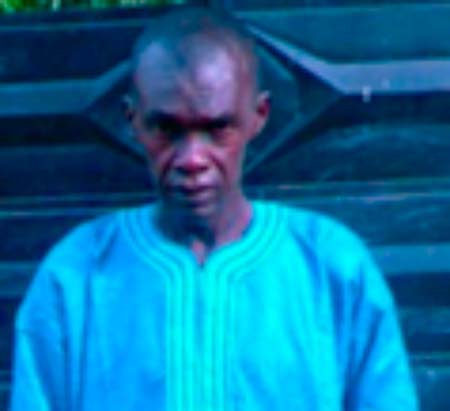 Veteran footballer Ablie Jagne, aged 62, has passed away.
The late Jagne, who departed this world on Wednesday 23 December 2015, was buried the following day - 24 December 2015.Many people including his colleagues attended the funeral.
Jagne played many years for Real De Banjul FC and the National team.
Alagie Omar Sey, a prominent sports personality and long-time friend to the late Jagne, said Lie Jagne, as he was known, contributed a great deal to the development of football in The Gambia.
He played for the national team many years, travelling to many countries with the national team and his club Real De Banjul for international matches. He was known to be a good and intelligent defender.
"As far as I know he was pious, committed, very disciplined, and generous," Alagie Omar Sey said.
Alagie Gassa of GamGas and a member of Real De Banjul said Lie Jagne was a great player and his demise is a loss to the football fraternity.
"He was dedicated and loved the game and I can fully remember, during our year of constraints in 1974 he came in to reinforce the team," Alagie Gassa said. "That year 1974 many of our players joined GPA Football club."
Alagie Sarr, head coach of GPA, in his remarks, said: "I played with Lie Jagne in the national team; he was always ready to defend the colour of the nation.
"He was respectful and willing to play for the nation, hence his demise is a loss for the country."
Malamin Badjie of NAWEC, a former national team player, also said Lie Jagne was "hardworking and friendly".
"I remember in 1977 when we went to China and Europe playing friendly matches, he would always encourage us to play good football and defend the flag of the country," he said.
Alieu Jagne, his elder son, said this of his father: "My dad was a good Muslim; he loved his family, he was always smiling and caring, and he never gave us hard time."
He added: "My dad, after retiring from Real in 1992, he last played in 1996 for Salbi, in the nawettan competitions."
Read Other Articles In Article (Archive)