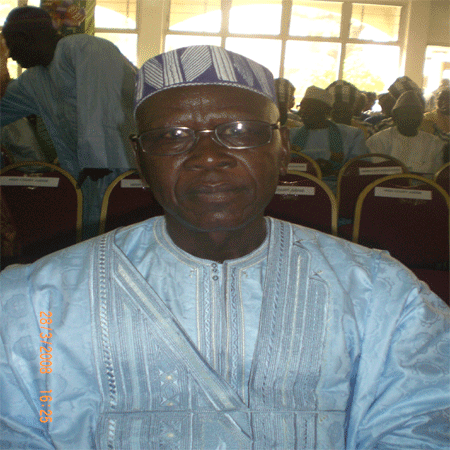 Progress Dissatisfies Minority Leader
Hon. Momodou Lamin Sanneh, Minority Leader and member for Kiang West constituency, has expressed dismay over what he described as the lack of payment of about 30% of the total amount of monies owed to the people by the defunct Continent Bank. Hon. Sanneh blamed the ordeal of the former customers of Continent bank on Central Bank of The Gambia.
The bank, which has been out of business for some years, is now reported to have settled almost 70% of the monies owed to the people.
In his contribution to the motion on the adjournment debate at the National Assembly last Tuesday, Hon. Sanneh called on the Department of State for Finance and Economic Affairs to critically look into the situation so as to ensure that part of the money owed to the people is settled.
"I understand that 70% of depositors' money has been paid but the remaining 30% is yet to be paid. We should understand that these are people who genuinely got this money and were able to manage and save their money at the bank," he said.
He however expressed worry that after some time since the bank's problems began, depositors that saved their money have been finding it difficult to get their money.
According to the Minority leader, the problem with the bank should not be seen as the problem of the people that saved their money with the bank.
"It is the bank itself and the Central Bank of The Gambia which guarantees the bank that should be blamed. I see no reason why the people, after quite a long time, cannot get their money paid back to them," he asserted.
He added: "I would therefore want to call on the State Department for Finance and Economic Affairs to look into this situation seriously and do justice to it so as to ensure that people get back their money."
Turning to agriculture, Hon. Sanneh noted that agriculture being the backbone of the country should be given the desired attention. "It is only through agriculture that this country can survive economically and be able to attain food self-sufficiency," he said.
According to the Kiang West parliamentarian, the way things are going in this country regarding agriculture really needs a straight-forward policy that will revamp the sector.
"Agriculture cannot go without mixed farming centres. There are lots of mixed farming centres in this country that are currently overstaffed. How do you expect the farmers to increase their production?" he queried.
He also went on to call on the government to look for a way out and see how best they can attract farmers to be able to work effectively in agriculture.
"As it is in this country, we definitely have to do something since we all agree that agriculture is the backbone of this country," he said.
Read Other Articles In Article (Archive)