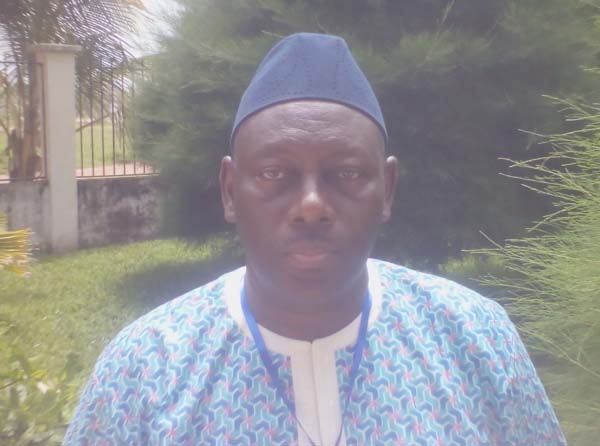 The West African Association for Development of Artisanal Fisheries (WADAF) has organised a one day forum for stakeholders within the Artisanal Fisheries Professional Organisation (AFPO) to develop a collective action plan which would be used to implement project the for the Banjul landing site and the Greater Banjul Area.

The West African Association for the Development of Artisanal Fisheries (WADAF) has been implementing projects for artisanal fisheries to strengthen governance and build the capacity of various local fishermen within the West African region.
The sub regional Fisheries Commission includes The Gambia, Cape Verde, Guinea, Guinea Bissau, Mauritania, Senegal, and Sierra Leone.
WADAF have also built various project at Bakau and Banjul landing site by constructing toilets and the fish market of Bakau.
The forum that brought participants from Banjul Fish, Bakoteh Fish and Serekunda Fish Markets, discussed the possible ways of coming up with a collective action plan.
The Executive Director of WADAF, Musa Mbenga, speaking on the occasion held at the Department of Fisheries in Banjul, said that the collective action plan would be the guiding tool to implement their projects in The Gambia.
"WADAF is a regional NGO that was formed in Ivory Coast in 2010 and have registered success stories and projects have never failed and are still sustainable," he said.
Mr Mbenga added that their project aims to strengthen the professional and political skills of artisanal fishermen to improve their capacities through capacity building programmes in the seven member countries.
"We conduct various training programmes for fish processors and fish wholesalers," he stressed, adding that the ideas for a collective action plan was identified during the restitution sessions on modules 1, 2 and 3 by the leaders trained in the framework of the project.
He added that the objective of these workshops was to better shape the collective action projects whose ideas have been identified during the restitution sessions with a view to clarifying, adapting and making them more operational.
Adama Sanneh from the Department of Fisheries said credit unions should be established which will be value addition to the fully established fishing communities.
"We want sustainability at all the fish landing sites and the infrastructures to be built will involve the fish markets and Ice plants that must be sustained for future generations," he said.
Haddy Gaye from Serrekunda Fish Market said that they lacked a fish market at Serrekunda and vendors displayed their fish on the ground for sale which was far from healthy.
She urged the projects to consider the construction of a toilet at the market for them as they lack proper hygiene at the market.
Read Other Articles In Article (Archive)