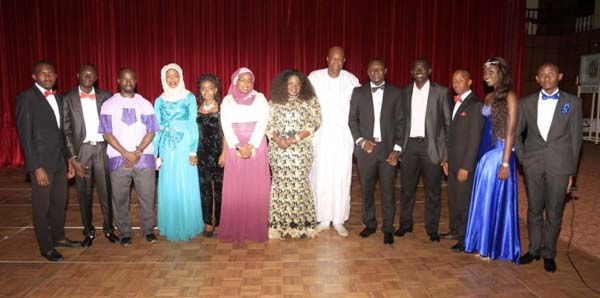 The University of The Gambia Students Union (UTGSU) in collaboration with the university administration on Saturday launched the student internship programme, the first of its kind at the UTG.
Launched at the Faculty of Law in Kanifing, the internship will focus on mainly connecting students of the university to employers while providing the later with the resources necessary to build a successful internship programme.
UTGSU President Momodou Salieu Sowe said the students union has observed that during the summer many of the students stay at home without doing anything.
"We feel that these students deserve an internship to sharpen their skills by learning the practical concepts relating to the job," he said.
Musa Sannoh, UTGSU vice president, said the internship is designed to give university students an opportunity to complement their formal education with career-related experience.
"In order to compete in today's professional environment, students often need more than just a university degree," he said.
UTG Director of Finance Mr Kojo said the internship would provide the balance for students to have the practical aspect of a particular job in their chosen areas.
"It would as well help students to gain the values its take to success in a corporate environment," he said."Often times, when I talked to students what I find out is that they have an idea of what they want to do but most of the time what they want to do is really devote from the reality."
Therefore, he said, the internship will help the students to have an idea of what a job is like and what different jobs entail
Deputy Vice Chancellor of the UTG, Dr Omar Jah, lauded the students union saying the university is delighted that the union is moving in the right direction.
"The university has a clear vision of making opportunities to every potential individual whether Gambian or non-Gambian and this internship programme is a step in that direction," he said.
Read Other Articles In Article (Archive)