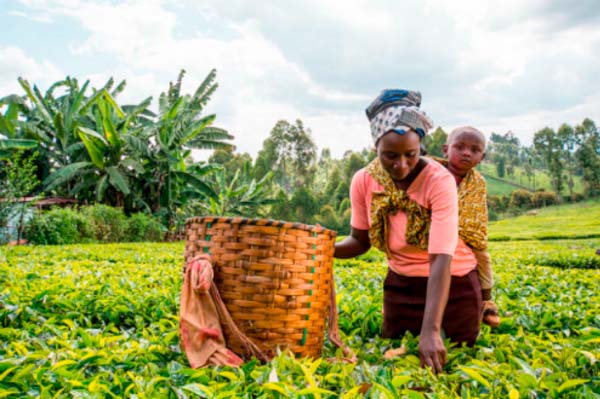 SDGs are a set of 17 goals for the world's future, through 2030, backed up by a set of 169 detailed Targets that were negotiated over a two-year period at the United Nations and agreed to by nearly all the world's nations, on 25 Sept 2015.
What is new and different about the 17 SDGs?
Universality: First, and most important, these goals apply to every nation and every sector. Cities, businesses, schools, organizations, all are challenged to act.
Integration: Second, it is recognized that the Goals are all inter-connected, in a system. We cannot aim to achieve just one Goal. We must achieve them all.
Transformation: It is widely recognized that achieving these Goals involves making very big, fundamental changes in how we live on Earth.
As the world is just from celebrating International Women's Day, She-She-She deems it necessary to touch on SDGs goal 5 "achieving gender equality and empower women and girls", because as a nation that preaches and sings the word, "Women Empowerment", all the time, it is also necessary for us to start practicing what we preach or sing every day.
Outlining Gender Equality and women empowerment as a goal of its own in the SDGs show how important the issue of equality and empowerment of women and girls is in the world, as well as the need for all stakeholders to practice what they preach during workshops, political rallies, cabinet meetings, and at the National and International level.
The question now is what can The Gambia do to achieve the SDG Goal 5?
In the Gambia today, the number of women that are being forced out of jobs because of the unfavourable conditions is becoming high. This is not so because women cannot do the job that they are hired to do, but because their employers who are mostly men subdue them to agree to certain conditions that are based on their gender.
Just because I am a woman, when my employer was giving me the job, she asked: What if he employed me and I get married.
When I look at him, I saw a married man who even has his wife and children's photo on his phone screen. The same man who is happily married is preventing me from getting married, all in the name of employment.
When a man applied for the same job, he will not be asked - What if he gets married after being employed. Why are women and men not equally treated fairly by employers? As a male employer, married with children - Why will you prevent a woman from getting her own family while you are building a family?
If we as a nation do not tackle this issue of women being discriminated at work places because they are women, achieving SDG goal 5 will forever remain a dream. Gender equality is a human rights issue and it should be respected in our various work places.
In The Gambia when it comes to political representation, women are less compared to men. Fortunately, men in political positions are only good at preaching about the need to empower women and for their rights to be respected, but the enforcement becomes a problem. This is an election year in The Gambia, but no political party has chosen a female flagbearer, so far.
During the last parliamentary elections, just few women contested. Where do we stand in achieving SDG goal 5 when political parties cannot chose women to represent them?
It is said that guaranteeing the rights of women, and giving them opportunities to reach their full potential is critical not only for attaining gender equality, but also for meeting a wide range of international development goals, including the SDGs.
We all know that Sexual and Reproductive Health is a right, but when a man needs a condom, he will go and get it without seeking for his wife's consent.
However, when a woman needs contraception her husband wants to be consulted, and has to give his consent before she will go for it. Yet we say women are empowered, when in fact a woman has no say over her sexuality. The unequal power in sexual partnership has to end!
What do we expect from the rural women who spend their life on the farm with no tools to work with? The rural woman, who earns her daily bread on the little income she generated from her farm, will prioritize paying for his sons to go to school while the girl-child stays at home to help her with the chores or is sent away for marriage.
It is said that women comprise more than 50% of the world's population, yet they only own 1% of the world's wealth. Throughout the world, women and girls spend long hours on unpaid domestic work.
The rural woman in The Gambia wakes up at dawn every day and works till late at night. When going to the farm, she is never given a ride on her husband's donkey cart. She prepares food after returning from the farm, bathes the children, washes their clothes and sees to it that they are in bed. The only time she knows that she has a husband, is when it is time for her to go to bed. She is never seen as a partner, but as property.
Women's Empowerment is: The fostering of a woman's sense of self-worth, her decision-making power, her access to opportunities and resources, her power and control over her own life inside and outside the home, and her ability to affect change.
Read Other Articles In Article (Archive)