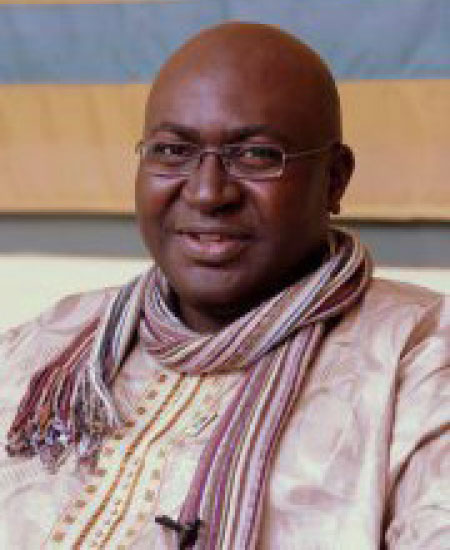 The University of The Gambia Monday held talks with the visiting officials of the University of South Africa at the UTG Faraba Bantang Campus.
The meeting was meant to share what both parties could offer to enable them know the areas of intervention.
Speaking on the occasion, Prof. Muhammed O. Kah, Vice chancellor of the University of The Gambia (UTG), said the university is a very diverse community with needs and emphasis, adding that they are appreciative of and committed to forging a substantive collaboration of partnership with UNISA.
He said the UTG is a very young university in age compared to UNISA but not young in its vision and aggressive nature to grab opportunities for the benefit of not only UTG but beyond.
Prof. Kah disclosed that they have students from all parts of Africa and beyond and their programs and offerings are increasing, adding that the student population has also been evolving from 2009 till date, they have grown from a population of 1,800 to 5,000 students.
He said they have all faculties and schools, be it medicine or law, business, social sciences, among others, stating that they are also in advanced stages consolidating and integrating the tertiary institutions and also overseeing the teachers college, which is the only source of supplying the needs of teachers from early childhood, primary to secondary.
He said that within the Gambia College they also have the school of nursing and mid-wife and are aggressively involved in some sort of an in-service, which is a conversion program that the Ministry of Health charged them to implement, which is in its second week.
"It is also their only source of producing registered nurses," he said, adding that at the university level they also have a department of nursing where they offer Bachelors and Masters' degrees in nursing.
He said the UTG is ready to enter into an agreement and a partnership with UNISA that would involve joint degree programs at the post-graduate level that would steer their staff into various masters and PhD programs to ensure sustainability of the human resources of the UTG.
He added that their objective is that for every degree program they have in the UTG it should have a minimum of six staff with PhD and how they could partner immediately so they have a clear path to meet that minimum objective.
Prof Kah said they also have an objective that each department must have six staff of each degree program with a Masters' degree.
Cherno Omar Barry, permanent secretary at MOHERST, said the University of South Africa coming to The Gambia coincides with a moment when UNISA are celebrating 140th anniversary and also when the university and the ministry are about to look into the building of the new UTG campus.
He said it was a coinciding moment because the University of South Africa decided to come to The Gambia through the encouragement of their honorary Consul so they could look at ways of cooperation and partnership between both universities and also with other ministries and the IEC in The Gambia.
He said it would give an opportunity to The Gambia to collaborate with UNISA and also look at ways of building capacity on certain areas and building a very strong durable tie with UNISA.
Mr Barry added that the UTG had a lot of partnerships with other universities both from the south and also from the north, but UNISA has certain characteristics that make it much more attractive.
"It is a university based on the continent and it understands the dynamic of what most countries like The Gambia are facing. Areas that are relevant to respond to economic development," he said, adding that it could also create capacity building in both skills that would really develop a country.
Dr David Fariri, team leader of the UNISA delegation, said the university turns 140 this year and they are in the period of celebrating it, saying that part of the celebration, they thought they should use it to make friends and this was why they are in The Gambia.
He said they are about 400,000 students and most of the students are from Africa and the rest of the continent, saying that UNISA is a big university that has a staff component of about 5000.
Dr David Fariri said the university is doing a number of innovative activities in the continent in partnerships with other universities.
He said they have a program called the Management Democratic Elections; that is teaching elections, managers and elections officers who are government throughout the continent, who would come for tutorial within a month and would go to their respective countries.
Read Other Articles In Article (Archive)