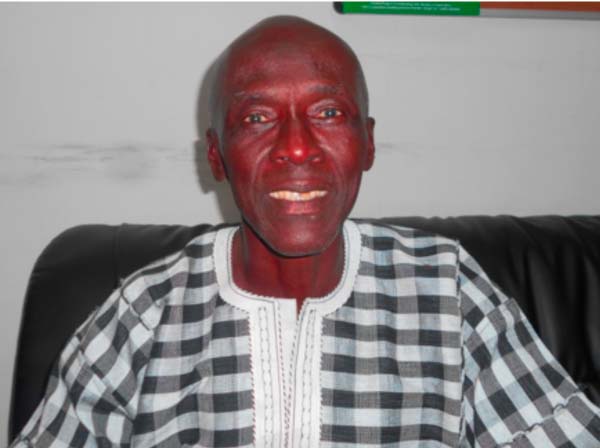 A project grant from the African Development Bank to the tune of US$8.4 million is targeted to benefit 12,800 households in the Upper River Region (URR).

This was disclosed to this paper by Dr Famara Bulli Sanyang, project Director of the Agricultural Value Chain Development Project (AVCDP) under the Central Project Coordinating Unit of the Ministry of Agriculture.
The project expected to last five years started from 2016 and ends December 2020.
Speaking in an interviewed with this paper at his office in Banjul, Mr Sanyang said AVCDP is a small project within the Ministry of Agriculture which is designed for the development of rice value chain in Upper River Region and livestock value chain in poultry scheme and small ruminants as well as intervention in cattle areas.
According to Mr Sanyang, URR was one of the poverty stricken areas, hence the project had come to contribute to alleviate poverty, provide food, and nutrition security as well as create employment.
Mr Sanyang further said AVCDP would also develop five hundred hectares and at least two crops set per season, adding that the project would also develop pumping irrigation.
He announced that AVCDP would also support the farmers with inputs like tractors, seeders, threshers, power tillers, fertilizers, as well as to engage more women and youth in production.
He indicated that the idea was to provide the youths with machineries so that they could manage it as a group and make income generation a revolving one so that it could be sustainably managed.
Mr Sanyang further added that the project would provide storage facilities, seeds among other inputs, explaining that the project management team was also tasked to identify entrepreneurs who would assess the amount of rice to be produced in the Upper River Region.
He said the aim was to ensure that the private person could go and buy all the rice and add value to it as well as do all the marketing strategic; labeling, packaging, storage and then resell it as Gambia rice.
He pointed out that the project could not do the marketing but would try to facilitate and encourage it to linkup farmers and agricbusiness such as NEDI, GIEPA, among other business companies.
With regard to livestock, Mr Sanyang divulged that the AVCDP would develop 50 poultry schemes in Upper River Region.
He disclosed that one of the expectations from the project was that the yield of rice production would be increased and also poultry fattening would be increased.
He explained that the overall objective of the project was to contribute to national food security and nutrition security, create employment and improve income generation activities, particularly in URR as well as other parts of the country.
Read Other Articles In Article (Archive)