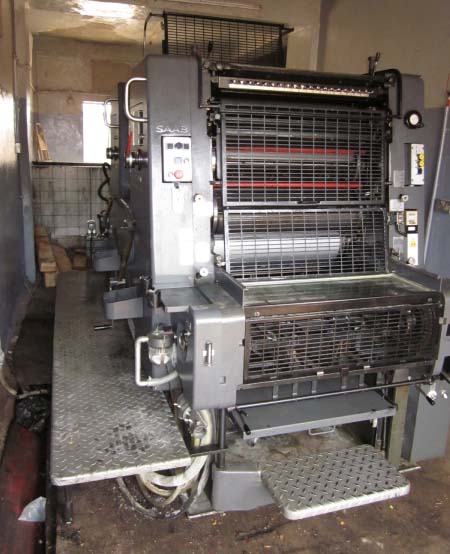 The US Embassy in collaboration with the British High Commission in Banjul Friday handed over a new printing press to the Gambia Press Union at a ceremony held at The Standard newspaper office in Bakau.
The new printing press, funded by the US embassy and the British High Commission, is meant for use by all print media houses in The Gambia.
The idea of the printing press, according to the British and American officials, was conceived by former US Ambassador to the Gambia, Barry L Wells, and former British High Commissioner Philip Sinkinson.
Speaking at the handing-over ceremony, Pamela Ann White, US ambassador to The Gambia, commended Gambian journalists for their continued professionalism, noting that the news is getting more and more objective.
"This is a big day, and a dream come true in many ways, as it will make a difference in how the press operates in The Gambia," Ambassador White declared.
"We are getting close to the election month and journalists play credible roles in reporting what is important to the people and Gambians in particular," she said, adding that in any country around the world, it needs courage to be a journalist because people often don't like to hear what others have to say, and that is the job of journalists all over the world.
Herself a journalist, White could not hide her admiration for Gambian journalists, noting that the coming of the new printing press will help all media houses in the country and the print media in particular.
Speaking earlier, Luntang Jaiteh, Alkalo of Bakau Town, commended journalists for their job, noting that many people tend to perceive journalists as enemies when that should not be the case.
Jaiteh urged journalists to extend their reporting to the rural areas, so as to enable people to know more about the farming community and what people in the rural areas are doing.
"Above all, journalists have to be sincere, honest and not be biased in reporting," he told the gathering.
Ahmed  Alota, Executive Director of the Gambia Press Union, gave a brief statement at the ceremony, hailing the efforts of the US embassy and British High Commission in their drive to help the Gambian media.
He underscored the numerous projects the GPU has embarked on in collaboration with partners to build the capacity of local journalists through training.
He noted that the new printing press will go a long way in helping the print media to overcome the challenge of printing.
Sheriff Bojang, managing editor and publisher of The Standard newspaper, which is housing the new printing press, applauded the joint American-British gesture, describing it as timely considering the challenges some media houses face in printing newspapers.
"The non-availability of a printing press has been one of the biggest problems for Gambian journalists," Bojang stated.
Sheriff noted that though The Standard newspaper is housing the machine, it is meant for use by all print media houses in The Gambia.
Read Other Articles In Article (Archive)