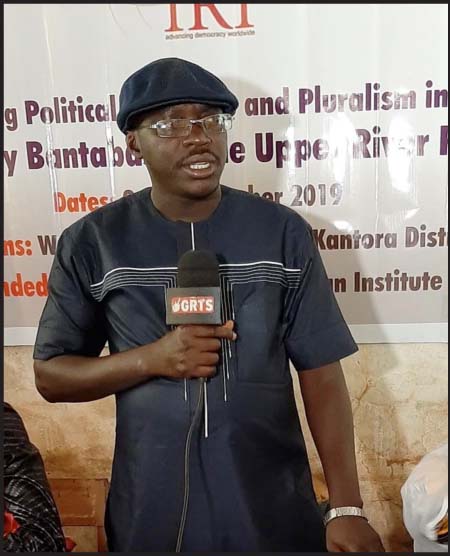 Preparations are at an advanced stage for the much talk about Upper River Region (URR) Unity Festival which is slated for November 28th at Nyakoi Sutukonding.

The festival is being organized by Beakanyang with support from the International Republican Institute, IRI.
Chairman of the organizing committee, Fanding Barrow, said all is set for the event, saying about 500 participants are targeted for the event, which will showcase the rich culture of the people of the region.
"Nearly 15 cultural groups and Artists in the region, including Fulas, Mandinkas and Sarahules are invited to perform at the festival," he said.
According to him, the aim of the Unity Festival, also known as URR Kangkiling will once more provide a unique opportunity for the people of the region to promote social cushion and tolerance among themselves. "It's going to bring together the people of the region from all the seven districts irrespective of political and ethnic differences to promote peace, unity and social cohesion amongst the people of Upper River Region," he added.
Executive director of Beakanyang, Nfamara Jawneh said he is impressed with the level of preparations and the show of interest by the people of the region.
He disclosed that a peace message development workshop was earlier held in the region and those peace messages would be shared at the festival. "We want to use the festival to remind people what we shared in common especially with regards our cultures is more than what our differences are," he said.
According to him, prior to the festival, series of forums aimed at promoting political tolerance and pluralism were held across the region.
Mariama Trawalleh of Basse, another member of the organizing committee assured prospective participants and spectators of a very successful festival.
Read Other Articles In Article (Archive)