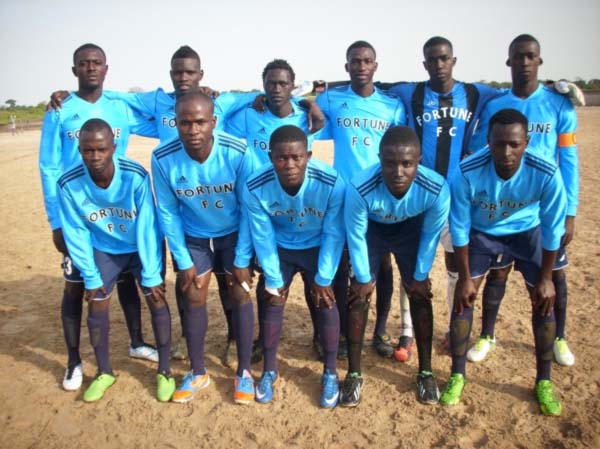 The Late Bakarr Camara Academy has emerged as winners of Big Smile Charity Football Tournament recently organised by a UK-based charitable organization called Big Smile Charity, after beating Barra and Essau Upper Basic School in the final.
The competition was organized for the community of Barra, Essau and the surrounding for the renovation of a ward in Essau Health Centre called 'Big Smile ward'.
According to Saidou Saine, the initiator and a native of Barra, the idea of organizing the football tournament came about when he and his wife Diana Saine visited the Health Centre.
"After looking at the conditions of some of the wards in the Health Centre, we asked ourselves what help could we render," he added, saying it was then they took up the responsibility to help the health centre by naming a ward as Big Smile ward.
"From there our second thought was how we could have community participation, have the youth who are our future leader involved and also create a platform where everybody old or young could at least put something on the project to uplift the health conditions of the patients coming to the Health Centre," he explained.
This was why we decided to sponsor a football tournament called 'Big Smile Charity tournament," he went on, saying 13 teams within the surrounding took part in the competition with the Late Bakarr Camara Academy emerging as champions.
As winners, they received a cash price of D8,000 with a trophy while runners-up Barra, Essau Upper Basic School received D4,000 with a trophy as consolation, he explained, saying all other teams that participated received a football and a seal as motivation.
Mr Saine remarked that the money generated at the tournament will be used to renovate the health centre as this is the first edition of the project, adding that they aim to make it a continual tournament.
The reason for giving each team a trophy with a seal is to encourage them, he said, adding that the youth who took part in the competition also contributed to the development of the health care of their people.
"The tournament is a history and will be in the history books, because a lot of people show their willingness towards the development of the project," he pointed out, saying he and his colleagues in the UK are willing to give a helping hand anytime their doors are knocked at.
They are impressed with what they saw during the competition, he said.
At the end of the tournament, Mr Saine also gave some materials to neighboring villages in NBD and one village in Jarra Bureng in LRR.
In conclusion Mr and Mrs Saine expressed readiness in giving more support to Gambians, saying they are not looking at where one comes from but who really needs support. 
Read Other Articles In Article (Archive)