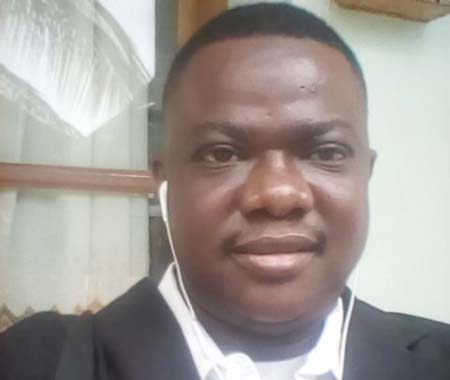 President of Network of Financial and Tax Reporters (NFTR) Gambia chapter, today left Banjul, to attend a three-day regional training on investigative reporting on economic and financial crimes for journalists in Monrovia, Liberia.

Abdoulie Nyockeh will be attending the training, which will be hosted at the Central Bank of Liberia, from 26th to 28th November, alongside Suma. W. Jadama, senior reporter at GRTS.
The training is organized by the Intergovernmental Action Group against money laundering in West Africa (GIABA) and funded by ECOWAS, targeting to train corporate and experienced journalists who will have general knowledge on money laundering and terrorist financing framework. It will assist participants to produce reports and feature articles of quality on Anti-Money Laundering and Counter Financing of Terrorists (AML/CFT) issues, and improve the network of journalists who will disseminate factual information on AML/CFT development in West Africa.
Mr. Nyockeh thanked Gambia's Financial Intelligence Unit (FIU) for nominating him to partake in the regional training course and the management of The Point newspaper for the support and encouragement.
He also commended GIABA for organizing the training for journalists, saying the training aims to build the capacity of journalists to better combat anti-money laundering and financing terrorist in the region.
According to him, the Intergovernmental Action Group Against Money Laundering in West Africa (GIABA) is an Ecowas specialized institution established by head of states and governments of ECOWAS in 2000, with the mandate to protect the economics of member states from the laundering of the proceeds of crimes.
Read Other Articles In Article (Archive)