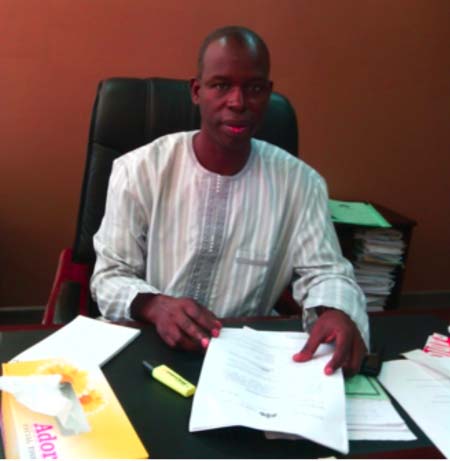 Hon. Samba Jallow, member for Niamina Dankunku and the minority leader at the National Assembly, has told his fellow deputies that it is unconstitutional to accept any bill that is inconsistent with the constitution.
He said the Elections (Amendment) Bill, 2015 was controversial and inconsistent with the constitution.
The minority leader was speaking on Tuesday during a long debate by members of the National Assembly on the Election law amendment bill.
"We must be very careful of what we are doing as National Assembly members, because we are elected by the people. So we should do what is expected of us, because we are going to be accountable for whatever we do in this world, whether good or bad," he said.
This was one of the most controversial bills he had ever seen in his life, Jallow told fellow NAMs.
"If you look at the National Assembly members of The Gambia, they are some of the poorest members [Members of Parliament] in the whole world," he said.
In terms of economic standing, he said, Senegal's MPs "are far better than us", adding that if the bill had come to support all of them, then nobody would have talked about it.
"We have to be very careful. If you are passing a law one has to think about tomorrow because it will affect not only us, but also our own children," he further stated.
The minority leader said "there is no political freedom in this country", adding that if there was political freedom, opposition parties "would not have been denied permits to hold political rallies in the country".
Hon. Jallow reaffirmed his stance on the bill, saying: "If we had all rejected the bill, it would mean we had freed the entire Gambian people."
The bill was passed by the National Assembly, where the ruling APRC party enjoys an overwhelming majority.
It was introduced in the National Assembly by the minister for Presidential Affairs, Lamin Nyabally, on behalf of President Yahya Jammeh.
Read Other Articles In Article (Archive)