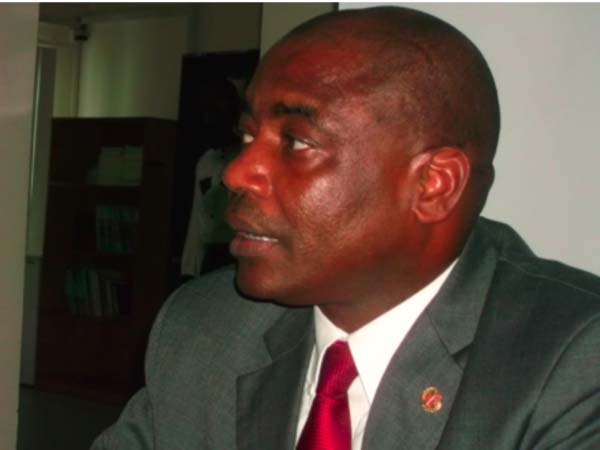 Dr. Leo Zekeng, deputy regional director of the United Nations Programme on AIDS (UNAIDS) for West and Central Africa has announced the reopening of UNAID's Gambia office, as part of fast-tracking their response and setting up ambitious targets critical to end the HIV/AIDS epidemic in the region.
Dr. Leo Zekeng made this announcement during a press conference held at UN House in Cape Point, Bakau.
It has been close to a year, after the UNAIDS in 2013 closed down its Gambia office due to "financial constraints" faced by the global organisation.
Officials said the reopening was as a result of the intervention by the relevant authorities under the country's leadership that saw the need to have the office reopened.
"A few months ago, we as an international organisation in the UN and even out of the UN, were faced with the need to realign our resources to focus on where the burden is high and, as a result, we decided that the office in The Gambia should be closed," he said.
"As a follow-up to that decision, the government of The Gambia through the Vice President met with the UNAIDS' deputy director in Abuja (Nigeria) where she made a compelling case to reopen the office in the country, and part of the argument was that the civil society organizations were of the opinion that the UNAIDS has been supporting the government in developing strategies, policies among others," Dr. Zekeng told journalists.
He added that they have now completed the required process, and that there is a new team headed by Sira Ndow.
Zekeng reaffirmed the commitment of UNAIDS and other development partners to continue supporting The Gambia.
He disclosed that some progress has been made in the region, given that HIV deaths from 2005 to 2013 have declined to about 17%.
The UNAIDS top official further disclosed that there is a more than 50% decline in AIDS-related deaths in The Gambia, Ghana and Burkina Faso.
New infections have also declined by 30 to 37% in West and Central Africa due to the fact that more people are put on treatment; and babies are born without HIV/AIDS.
Dr. Zekeng said they met with the Vice President to pledge their support to the government to continue to scale up the AIDS response.
They have highlighted to the VP areas that the UN can provide support in terms of ensuring that they mobilize more domestic resources, he said.
He commended the government of The Gambia for increasing its contribution to the national response to nine million dalasis.
The regional office is based in Dakar, and operates in more than 25 countries in West and Central Africa with a physical presence in two of those countries.
"Our primary role from Dakar is to provide advice, guidance, and technical support and promote partnership to ensure that we provide the basic guidelines in the region in order to mount a comprehensive response to address HIV/AIDS," he added.
Read Other Articles In Article (Archive)