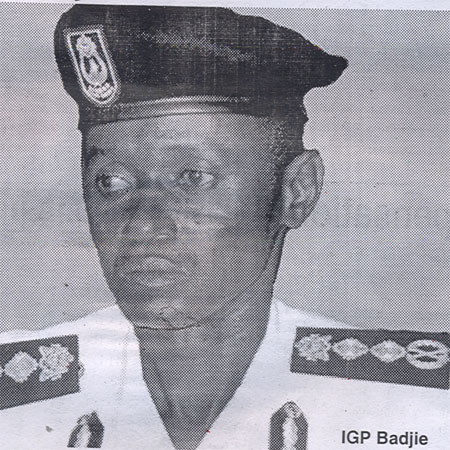 Following our publication yesterday of a story claiming that a curfew had been imposed by a decision of village elders, Gambia Police Force yesterday sent in a rejoinder to clarify the immediate circumstances leading to the issuing of the report from the village. The full text of the clarification is as follows:
The Police in Kerewan were on normal patrol at around 01:00 hrs which is a strategy employed by personnel of the Police Intervention Unit to curb crime. They met up with a group of boys who were questioned but could not give a satisfactory reason of their being out up to that time. They were searched and one of them was found with ten (10) wraps of suspected cannabis. As a result they were escorted to the Station, where the one found with the suspected cannabis was charged and the rest were released and warned that if caught again they could be charged for Rogues and Vagabond.
Its true that the Imam, Alkalo and elders of Kerewan made a delegation and met the Governor North Bank Region and lodged a complaint that people are being attacked at night and robbed of their properties and youths sitting in the streets smoking cannabis. So they appealed to the Police to intervene. There is no curfew at Kerewan the arrest made has no relation absolutely with the purported curfew.
Editor's Note:
The information leading to the publication of the story in question was gathered from sources in the village of Kerewan. The sources, it follows, should have been aware of any routine patrol by police such that they would be able to distinguish between routine and novelty.
Read Other Articles In Article (Archive)