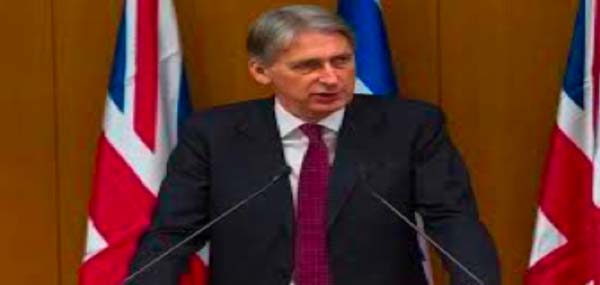 UK Foreign Secretary co-hosts the Defeating Ebola Conference to drive forward the international response to the epidemic in Sierra Leone.
The Foreign Secretary, Philip Hammond, today co-hosted a conference with the Development Secretary and Government of Sierra Leone to galvanise the international community into doing more to tackle Ebola in Sierra Leone.
The Defeating Ebola Conference brought together over 20 governments, the UN, WHO, World Bank, NGOs, health experts and the private sector to pledge greater financial assistance, equipment and health personnel.
Will Pooley, the British nurse who contracted Ebola while working in Sierra Leone and recovered in the UK, addressed the conference about his experience. 
Actor Idris Elbaalso joined a session with Africa Minister James Duddridge and representatives from the Sierra Leonean diaspora community.
Following the conference Philip Hammond said: "Ebola is a terrible scourge. Today's conference discussed the devastating impact Ebola is having on Sierra Leone and the region. We were clear that this disease is a major threat that knows no borders. We agreed to increase our efforts to tackle Ebola and to act fast to save lives.
"The UK has so far committed £125 million to this effort. But as well as the financial commitment, I want to emphasise the huge contribution made by British troops and medics who are creating new capacity including health facilities in Sierra Leone.
"The UK is leading and coordinating the response, but we need international help and today we have made significant progress in securing it.  We 've had some concrete pledges here today from a number of countries which range from financial support to airlift capability and health care personnel.
I've been impressed by the real determination and renewed commitment from across the international community, including NGOs, the private sector and the Sierra Leonean diaspora, to defeat Ebola.
"It is clear this is the start of the process and not the end. The fight against Ebola will be won over the course of months, so we need to sustain our effort."
Read Other Articles In Article (Archive)