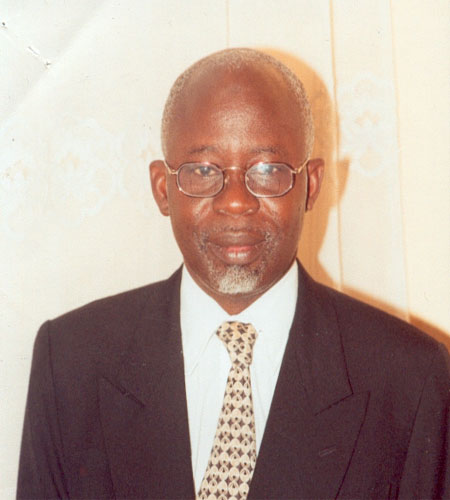 As Leader Turns 61
Militants of the main opposition party United Democratic Party are optimistic of a landslide victory in the forthcoming presidential election. They insist that claims that the opposition parties are dormant are unfounded, stressing that the UDP is even stronger now.
Hundreds of militants who gathered at the compound of the party leader, Lawyer Ousainou Darboe, on Saturday to celebrate his 61st birthday said their party would emerge the winner of the 2011 general election.
Addressing party militants during the celebration of his birthday, Lawyer Ousainou Darboe thanked Allah and the Gambian people for rallying behind him since 1996. He emphasized that Gambians have sacrificed a lot for him.
The UDP leader said that Gambians are peace-loving people, and are eager to work, but quickly added: "Where are they going to work?"
Mr Darboe said the UDP is the party that can develop The Gambia to its fullest for the benefit of the entire populace, affirming that the UDP wouldn't fail Gambians.
According to him, the UDP will overcome any challenge to win the 2011 election, noting that the opposition are in a liberation struggle.
He said it was wrong to blame other parties for election fraud and rigging because he believed that people were bribed not to vote or they were reluctant to vote.
 In the same vein, Mr Darboe urged youth to develop a positive attitude towards life in order to achieve their desired goals in life.
The UDP leader also used the occasion to sympathise with the family of Kanyiba Kanyi over the disappearance of their loved one since 2006.
In the same vein, he sent a solidarity message to the six jailed Gambian journalists.
For his part, the UDP Propaganda Secretary Dembo Bojang alias Dembo by Force, urged the party faithful to turn out en masse during elections so that the party could emerge victorious.
According to him, it is voter's apathy that has always been at the root of the party's electoral defeat.
Speaking earlier, Syngle Nyassi, the UDP youth leader called for the removal of the 65 years age limit on presidential candidates.
Other speakers include Fatou Camara, Chairlady Ebo Town, Binta Sabally, Alagie Foday Ceesay, Lamin Jatta, youth wing leader of Brikama, Lamin Dibba, Lamin Marong, Dodou Kassa Jatta, and Manda Susso.
Read Other Articles In Article (Archive)