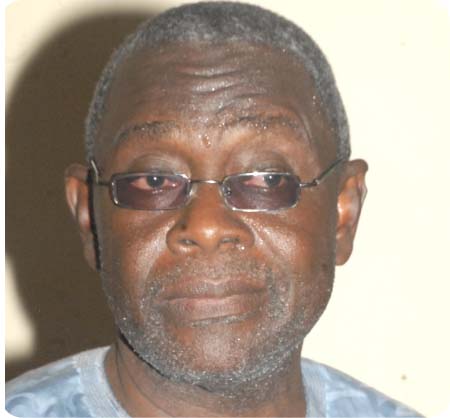 The treasurer of the main opposition United Democratic Party (UDP), Amadou Sanneh, and two others namely, Sambou Fatty, and Malang Fatty, were yesterday arraigned before Justice Emmanuel Nkea of the Special Criminal Court in Banjul.
When the case was called, the defence counsel, Neneh Cham and Ebrima Jah, who announced their representation for the 3rd accused person, Amadou Sanneh, said they wanted to move their bail application.
The 1st accused, Malang Fatty, and the 2nd accused, Sambou Fatty, said they needed time to look for a lawyer.
In response to the defence application to move their bail application, the Director of Public Prosecutions (DPP) said the accused persons should come formally since the state had brought charges against them.
Defence Counsel, Naneh Cham, rose again and said whether they should come formally or not that was at the discretion of the court, but they wanted to make their bail application.
Justice Nkea then stated that the 1st and 2nd accused persons would be remanded in Mile 2 prison until 21 October 2013, for plea taking.
He then ordered that the 3rd accused, Amadou Sanneh, to be taken to the Edward Francis Small Teaching Hospital for medical attention.
He also further stated that it would be better if the applicants come up with the amended affidavit.
The case was adjourned to 14 October 2013, for bail application and 21 October for plea taking.
It would be recalled that officers of the National Intelligence Agency recently arrested the three accused persons, Amadou Sanneh, Sambou Fatty and Malang Fatty, for allegedly making false attestation for Malang Fatty to seek political asylum in Finland.
Read Other Articles In Article (Archive)