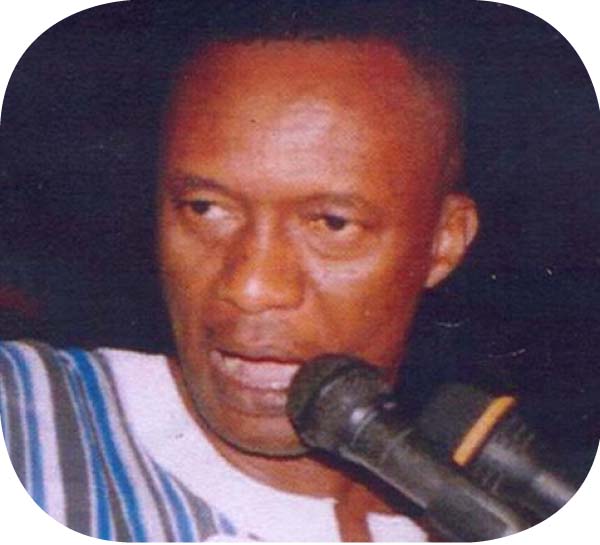 The chief executive officer of Vision Development Foundation (VDF), Modou Turo Darboe, a Gambian philanthropist, at the weekend presented cheques amounting to more than D700,000 to various institutions and individuals.

The presentation of the cheques, amounting to D721,645, was done at his office in Churchill's Town.
The beneficiaries were Fajikunda Police post, D10,000; Keneba village borehole project, D250,000; Fajikunda Domus Mosque, D25,000; Fajara youth football club received a set of jersey and cash of D10,000; Fajikunda mosque, D25,000; Tango contribution, D10,000, Alhagie Manneh UTG, D30,000; Lamin Jaiteh UTG, D17,000; Bakary B. Darboe, MDI D14,475; Eliman Sinchu water project D50,000; Latrikunda fire victim, D30,000; PA System Gunjur mosque, D15,000, and New Jeshwang Lower Basic School D30,000.
The public relations officer of VDF, Saikou Fofana, said the money to the individuals and institutions is meant to support their communities.
He said VDF is a non-governmental organisation that has been engaged in helping the poor and needy.
"Today as part of VDF programme, we are here to witness the presentation ceremony of cheques to institutions, organisations and individuals who happened to become the lucky beneficiaries of our benevolent gesture," he said.
According to Mr Fofana, VDF is a humanitarian foundation that is deeply involved in supporting and helping the less privileged people in the areas of education, community development programmes, road rehabilitation, and supporting the needy in the holy month of Ramadan and Tobaski.
"To be in this programme is very simple; you have to write a letter and address it to the chief executive officer of Vision Development Foundation, and the letter will be scrutinised by a board of VDF to ascertain the urgency of the application," VDF public relations officer said.
Mr Fofana commended Modou Turo Darboe for his continued support to the needy and the poor across the country.
In his vote of thanks, the National Assembly member for Latrikunda Sabiji, Saikou Marong, applauded VDF on behalf of the beneficiaries who received cheques.
"There is need for people to emulate Mr Darboe's kind gesture," he said, describing Darboe as a real patriotic Gambian who has the people at heart.
Read Other Articles In Article (Archive)