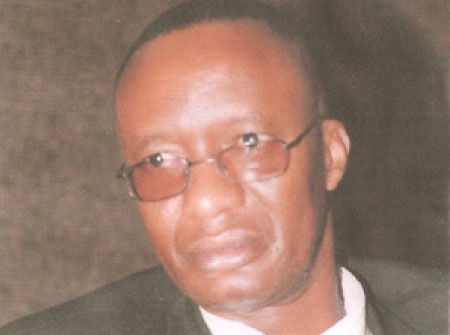 The Chief Executive Officer of Vision Development Foundation, Modou Turo Darboe, last Thursday donated three brand new computers Pentium R, two wheelchairs and a cash of D5,000 to Presentation of Mary Basic Cycle School in Brikama.
The donation was made during the school's annual speech and prize giving ceremony, in which Turo Darboe was invited as the Guest Speaker.
The three computers are meant for the promotion of Information Technology at the school, the two wheelchairs for two students, Dawda Jobarteh and Haddy Jatta, while the D5,000 was for the best Mathematics student.
In a keynote address read on his behalf by Lamin Janneh of the VDF, Modou Turo Darboe underscored the importance of education, which he said forms part of his foundation's main priorities.
While commending government for giving education high attention, Turo Darboe expressed his foundation's readiness to always complement the efforts of the government in ensuring education for all.
According to him, education and society are inseparable as education is responsible for society's development, and society is responsible for the strengthening and expansion of educational institutions and development.
Noting that education enhances modern agricultural development, Turo Darboe said with education, man is introduced to mechanized agriculture and with machines now available, man now cultivates the land with the help of tractors, and power-tillers, among others.
He stated that through education, society has undergone varying transformations from stone age, iron age to present day information technology era.
In his annual school report, Pierre F. Gomez, principal of the school, described the day as yet another moment in the history of the school, as it witnessed the graduation of 172 students from Grade 9 and 131 from Grade 6.
Speaking on the importance the school attaches to discipline, Principal Gomez said that education without discipline is futile.
According to him, for any school to achieve higher academic excellence and character building, discipline must be observed and maintained.
He highlighted some of the challenges facing the school, among them the lack of proper and conducive library, lack of furniture, lack of a science lab, lack of staff toilet, lack of footballs and jerseys and the lack of computers for children to access to derive information.
Read Other Articles In Article (Archive)