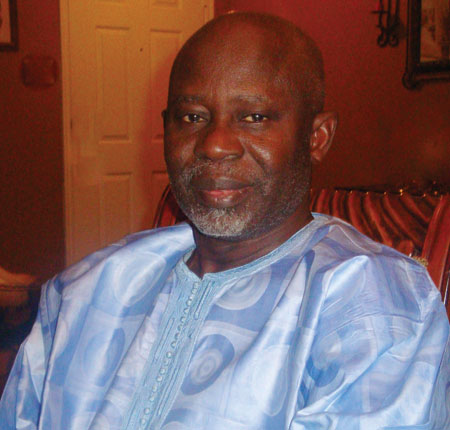 Leader of the opposition United Democratic Party (UDP) Ousainou Darboe has spoken of what he called an 'economic hardship' currently facing the country, stressing that the current situation is unbearable.
Darboe, who was speaking in an interview with this reporter at the weekend, said it is unfortunate that the majority of Gambians publicly support the situation, but in private they want the situation to come to an end.
'The cost of living is unbearable; the cheapest bag of rice is D1,000; how many people earn more than D3,000 in a month,' he said.
According to the UDP leader, businesses are folding up; the small enterprises are also folding up, because they can no longer sustain the economic hardship and, therefore, the country's economy is declining and declining fast.
He cited the foreign exchange rate, noting that international currencies are getting higher while the dalasi is depreciating.
In Darboe's view, rather than sit down and critically address the situation, the government is shifting blame on other people, who are managing the economy of the country.
This, he added, is not what a government should do, rather it should be ready to accept shortcomings and find solutions to address them.
Commenting on the President's ongoing dialogue with the people's tour, the UDP leader acknowledged that the tour is a constitutional stipulation, but was quick to add that such tour's have now been turned into political rallies.
He noted that rather than listen to the people to know their concerns, government is bent on wasting resources in accommodating and feeding thousands of people during the tour.
The UDP leader added the President should have liaised with the National Assembly members including those on independent tickets to know the problems of their constituents, and find ways of solving those problems.
Darboe also told The Point that the UDP party is mobilizing people, and trying to make people on the other side of the political divide to abandon the APRC and join the UDP, which, he said, will guarantee them their freedom, economic progress and fight economic ills away from this country.
Read Other Articles In Article (Archive)