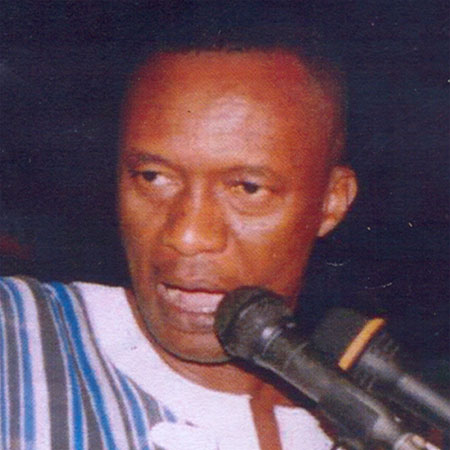 Gambian philanthropist Modou Turo Darboe, the Chief Executive Officer of Vision Development Foundation (VDF), Wednesday presented cheques amounting to D225,000 to various public and private institutions, as well as NGOs and individuals, to support their growth and development.
The presentation of the cheques witnessed by some board members of the foundation and beneficiaries was held at his office in Churchill's Town.
The beneficiaries included the Department of Immigration for the rehabilitation of Giboro Immigration Post, TANGO, Tallinding Committee, Salikene Mosque Committee, Daddy Jobe Senior School, and other private institutions and individuals, to support their development initiatives.
The presentation of the cheques, a monthly activity by the VDF initiated by the founder, Turo Darboe, was geared towards complementing government's effort at ensuring national development and poverty eradication.
The aim of the foundation is to support public and private institutions, health and education sectors, as well as individuals in community-based development.
Speaking at the presentation ceremony, Adama Jeng, vice chairman of the board of directors of the foundation, said Mr Darboe had been involved in supporting various development functions relating to government, NGOs, and other organizations over the years.
He said Mr Darboe's achievements, which cannot be overemphasized, is numerous, as he had done a lot for the country such as rehabilitation of roads in the communities and supporting the religions of both Muslims and Christians.
"The presentation we are witnessing is a tradition and a monthly call on people from different organizations, institutions and communities to present a token of gifts to them, depending on their needs," Mr Jeng said.
He thanked Mr Darboe and prayed for his long life and the continuity of his organization.
The senior programme officer of the foundation, Modou Lamin Jagne, also expressed similar sentiments, saying the VDF has four to five thematic areas, which is the education sector, community infrastructure development, poverty alleviation, health sector, as well as complementing Government's effort at supporting various institutions.
"We are witnessing the presentation of cheques amounting to D225,000 to various institutions and communities to support their development initiatives," he said.
He also thanked Mr Darboe for his wonderful achievement over the years.
Manta Jallow, VDF National Coordinator, expressed his appreciation to Modou Turo Darboe for giving out tokens of gift to the poor and the needy every month.
Ousman Yabbo, Director of TANGO, said he was very delighted at Mr Darboe for his support to society, especially the poor and needy, adding that many lives have been changed because of him and his organization.
He urged Gambians to emulate Turo Darboe's philanthropic gesture.
Sirra Badjie, a beneficiary of Turo Darboe's helping hand, expressed delight about Mr Darboe, thanking him for his gift to their communities.
He said it was not a surprise to them as it was not the first time Darboe was giving out such support. "This is something he inherited from his biological father," he added.
Read Other Articles In Article (Archive)