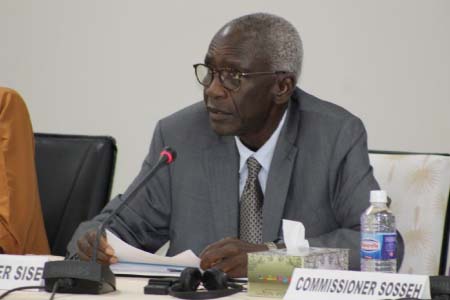 In line with the directive from the Office of the President regarding the Gambia Government's efforts to contain the Covid-19 crisis in the country, the TRRC has suspended its public hearings and all outreach activities with effect from Wednesday, March 18, 2020. As the end of this three-week suspension will coincide with the beginning of the Commission's Ramadan break, public hearings will not resume until after the end of the month of Ramadan, around the first week of June. Outreach activities may resume when considered safe to do so.

The Commission's Secretariat will also be partially closed. Staff may choose to come to the offices but are highly encouraged to work from home for the three-week period. Depending on how things turn out at the end of the three weeks, the Secretariat may resume full operations or remain partially closed except for essential business for as long as considered necessary.
The TRRC encourages all members of the public to please take all cautionary measures to avoid infection. May God bless and protect The Gambia and all Gambians and their families and loved ones everywhere.
Meanwhile all court cases have all been suspended until furter notice.
Read Other Articles In Article (Archive)