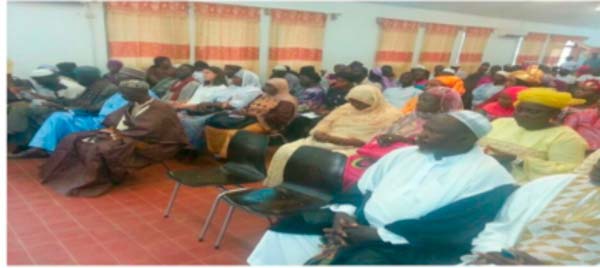 The sessions of the Truth, Reconciliation and Reparations Commission (TRRC), when established, should be decentralised because accessing Banjul from other parts of West Coast Region could be very difficult.

This was the plea of West Coast Region people during a meeting with a TRRC taskforce, led by Justice Minister Abubacarr Tambedou, on a nationwide tour to enlighten people about the proposed commission.
The taskforce comprises civil society organisations, Ministry of Justice, the United Nations Development Programme and other relevant stakeholders. It engages the people on how the TRRC would properly dispense justice for the violations and abuses of the Yahya Jammeh-government.
During the consultative meetings in West Coast Region settlements of Bwiam and Brikama, on 18 and 19 August, respectively, the majority of people stressed out to the taskforce that the commission should be decentralised for ease of accessibility.
Meanwhile, Minister Tambedou told the people of Foni that the commission should not be seen as a mechanism to fight back former President Yahya Jammeh and, besides, even though Jammeh was native of Foni, the people of Foni have also been victims of his government.
"The commission is here to bring justice through reconciliation to hail peace and prosperity in the country after such a long time," he said, adding that the commission would be non-partisan.
Ebrima Mballow, governor of West Coast Region, said the commission is timely as its mandate is to investigate the human rights violations that happened in the past 22 years that brought hard time and differences among the people.
"The torture and disappearances without trace is a legacy that will be remembered in generations," he said. "The reparation and reconciliation will enable the affected victims to live a dignified life."
Councillor Tumani B. Sambou of Wassadu Ward in Foni Jarrol expressed delight in the proposed setting up of the TRRC because, he said, otherwise the victims and perpetrators could have revenged either directly or indirectly because they are living together in society.
Saikou Sanyang of Bwiam recommended the inclusion of religious leaders in the commission.
The councillor of Somita Ward Alieu Gibba said the commission should desist from tribalism and have respect for all.
Yusupha Bojang of the National Council for Civic Education (NCCE) said the commission's mandate is to investigate on all atrocities done by the former government from July 1994 to January 2017.
Read Other Articles In Article (Archive)