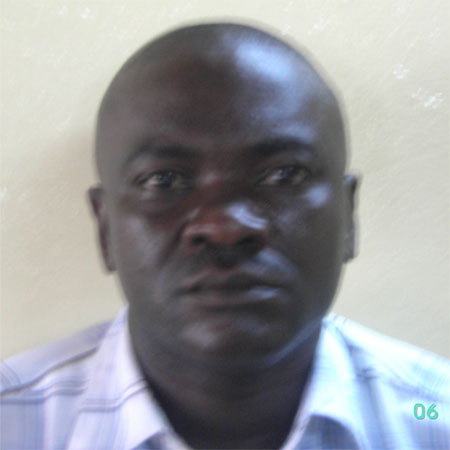 Following Mass Redeployment Exercise
The recent mass redeployment exercise at Kanifing Municipal Council (KMC) has led to deep concern among those affected as divergent opinions continue to emerge over what many described as a move without any justification.
Landing Jadama, one of the affected staff of the municipality, last Friday visited The Point to vent his dissatisfaction over the unexpected exercise which, according to him, was tantamount to demotion.
Mr Jadama's apparent backlash was spurred by what he described as his unjustified redeployment from the KMC Rent Office where he was a senior Rent Officer to a Rates Clerk at the Rates Unit without any proper handing over. He therefore called on the authorities to revisit their decision.
In a letter dated 18thApril 2008 and signed by Mr Duwa Jaiteh, Director of Administration, Mr. Jadama was along side four others informed that approval is granted for him to be re-deployed to the Rates Unit.
"Concerning the above, I am directed to inform you that approval is granted to re-deploy you to the Rates Unit with immediate effect," the letter indicated.
In response, Mr. Jadama denounced the Management's decision, saying that there was no reason for his redeployment. "We have not done anything wrong and I believe after working at the Rent Office for over twelve years, we should be informed of any decision taken against us," he said.
According to Mr. Jadama, the only response he received from the Director of Administration as to the reason for his re-deployment was that it was an order from the Administration.
"I have no responsibility at the rates where I have been re-deployed. We are useless there. We sit the whole day without doing anything and this is not done," he added.
For Mr. Jadama, if any office is performing below expectation, any decision taken should affect all the staff at the said office starting from the top.
"Prior to our employment, the council was asking for O' Levels but presently, half of those employed there are below the O' Level qualification, which is in another way round encouraging malpractice.
"What is even more amazing is that the authorities are allowing people to lodge complaints against us without allowing us to hand over our cases," he said.It could be recalled that the Rent Office at the KMC was the target of a mass redeployment exercise that happened at a very short notice.
The largely unexpected exercise saw the redeployment of five staff of the Rent Office, including four Rent Officers and one Process Server to the Rates Unit.
Read Other Articles In Article (Archive)