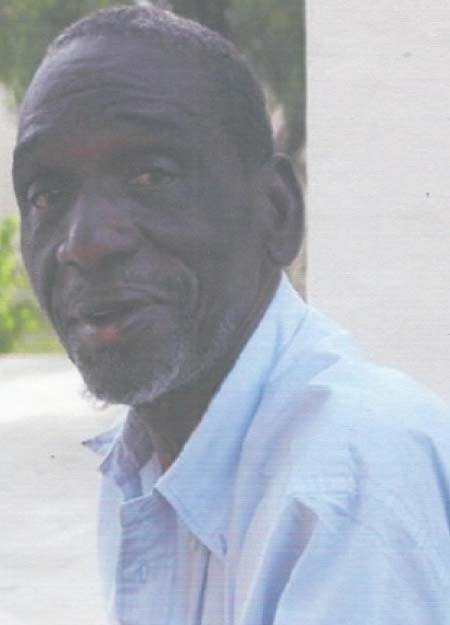 Saturday 30th August 8: 15 pm my cell phone rang. I picked the call. I heard a familiar voice say "Caius how are you doing?" It was BoroSuso. In our short and last conversation which lasted for, may be, three minutes Boro and I assured each other that we were doing well. We both suffered mutual losses – the demise of Alhaji Baba Touray (whom Boro fondly called "Nkotoke") BintouSuso his sister, DusuKanyi and JaraiDarboe (my cousins) and Alhaji Mustapha Joof. We concluded our conversation with a promise to each other that we would meet the following day for our usual Sunday lunch. Neither of us fulfilled our promises.
Five and a half hours later my cell phone rang again. Mrs Bintou Suso nee Touray was on line. The quick and short message she delivered was "Uncle Ousainou, I have brought your man to Pakala clinic. We are waiting for the doctor Oh Uncle Ousainu your man has gone". Boro has indeed gone never again to be part of our usual Sunday lunch gathering.
Boro was born in Bansang in 1946 to Pa Bakar ySuso and Aja Kuta Jatta. He was the first male child of the family. Like many of his contemporaries in Bansang, he received his Koranic and religious instructions at Imam Cherno Bubacarr Jallow's Dara or Karanta. The venerable imam later became his brother in-law.
Dr Suso attended Bansang primary school. He was probably amongst the third batch of pupils to enroll in that school. Whilst at the primary school he continued to pursue his Koranic/religious studies under the venerable Imam until December 1958 when he successfully sat to the entrance examination to secondary school.
In 1959, he gained admission to the prestigious Armitage School that shaped and sharpened the intellectual acumen of many provincial boys. The other Bansang boys that went to Armitage School that were his cousins the late NdarawSuso an educationist, and Lamin J Sise an accomplished diplomat and aid to Kofi Annan. At this time Armitage did not present candidates for either the junior or senior Cambridge examinations or GCE 'O' Level. Boro'sambiton and focus was not just to attain a level education that would qualify him for admission to Yundum Teacher Training College or entry into the civil service as a third grade clerk. He was determined to follow in the footsteps of the late M.A Jobarteh the first university graduate Bansang produced. When he completed the fourth form at Armitage, he transferred to St Augustine's Secondary School where he was placed in the third form. Amongst his classmates at St Augustine's were the Hon justice GBS Janneh, Sulayman Samba of the office of the president, businessman Ahmed Diab and politician Femi Peters.
He saw the buoy to his sixth form in Gambia High School, but he missed the entry qualification by one credit. he took to teaching at Ndemban School where he thaught as an unqualified teacher for one year and the following year he went to Yundum College, and during this period he prepared himself to make up for the deficit in his qualification for entry to the sixth form in GHS It was in the sixth form that Boro and I became classmates.
His class was competitive. It was a class that accommodated the likes of Sulayman Bun Jack, Momodou Saho alias Dodou Lette, Dr Tijan Senghore, Dr Ruben Mboge, Dr.AlagieTouray, Dr Karamo Sanyang, Edward (Eddy)Bright, Cherno Joof, Ebrima Cole, the late Baboucarr Gaye, Lamin Samateh, Dr Momodou N Darboe, Sulayman Mboob and our lady Haddy Sallah.
I recall in Easter 1969 Mr MA Jobarteh gave us a ride to Bansang and during the journey he narrated to us how life as a university student looked like. He whetted our appetite to pursue university education. Boro did not conceal how eager he was to sit to his ECE advanced level examination for he said to me "Caius I most have the letters BA after my name." Yes he did not only have BA after his name but he also had "MA and PhD after his name and Dr before his name.
His pursuit for university education commenced in October 1969. He registered as a student of economics and geography at the University of Keele in UK He graduated in 1973 with an honours degree in economics and geography. He returned home in June/July 1973 and took up appointment as a graduate executive officer with the ministry for local government and lands for a brief period.
In the 1974/75 academic year he won a Commonwealth scholarship to pursue a master's degree in planning at the University of Nottingham. He successfully completed the course and having satisfied the examiners, the University of Nottingham conferred on him the degree of Master of Arts in planning. On his return home in July 1976, he was promoted to the position of physical planning officer. Two years later he won another scholarship to pursue a doctorate programme in planning at the university where he did his first post graduate studies. He reached the pinnacle of his educational carrier in 1981 with the conferment on him of the degree of Doctor of Philosophy (Ph.D) in planning.
He was the first Gambian to attain such academic credential in planning. He became national director of physical planning department in 1981, a position he held until 1993. It was under his national directorship of the physical planning department that the plan for Greater Banjul Area was drafted and approved by cabinet.
He was a member of the Royal Institute of Town Planners and a member of American planning association. In 1994 he established the private consultancy firm called International Development Consultancy. He undertook various consultancy assignment on development issues and projects for the Gambia government, UNDP and EU. One of the important consultancies he carried out for Gambia government was the survey of the small water scale project in Dankunku. Willing to impart his knowledge to his fellow compatriots, Boro took to teaching at University level. He was an adjunct professor at St. Mary's University Canada in the IDS programme for three years. The letter appointing him as adjunct professor expressly stated that "This appointment will carry no salary." He also lectured at the University of The Gambia and prior to that in the University Extension Programme.
He was making his mark in the academia but on January on 21st 2009, he received a letter by which he was informed "that Executive directives have been issued" for his dismissal as Senior Lecturer at The University of The Gambia with immediate effect. He took his dismissal stoically and confident in his ability, his academic and professional qualifications he convinced all his friends that he would continue to live a decent and respected life.
His dismissal from The University of The Gambia did not cut off Boro from the academia. He soon became the Director of ShaykhMahfous Institute of Professional Studies a position he held until his death. Since his death I have met several people in responsible positions in the public and private sectors who claim to be have been his students and expressed appreciation for sharing his knowledge with them. They admired the depth of his knowledge on developmental issues. 
Before connecting with the academia, Boro was already known amongst the political elite of The Gambia. He was a founding member of United Democratic Party. From 1996 until he breathed his last breath, he was a member of the UDP National Executive as well as the Central Committee. He served on committees, some ad hoc created by myself with the approval of the national executive. One such committee was the Parliamentary Committee that regularly met at his residence at Pipeline to brief our then national assembly members on various issues affecting the country to enable them to participate meaningfully, effectively and constructively in the proceedings of the national assembly.
He was chairman of the campaign or Planning Committee. In 2010 he presented me the draft of short, terse and easily comprehensible policy statements under the rubric "Lawyer Darboe speaks to the women and youths." The draft was reviewed by Ebou Manneh (Boro's "stone ": whatever meaning "stone" has in their context I do not know) and myself. During the review which lasted several days, Boro proved his intellectual prowess. He provided justification for every statement and went on to suggest appropriate visual image in support of each statement. It was his suggestion, which was enthusiastically adopted by the National Executive, that "Lawyer Darboe speaks to the women and youths" be printed in the party's colour and deliver some of the copies to selected individuals who in turn donated a minimum D500 to the party's campaign fund.
He introduced the caravan tour to UDP. He believed that whilst mass political rallies are important, Caravan Tours which afford leadership the opportunity to visit many settlements and interact with the grass roots are more likely to yield higher political dividend than rallies. He was right. The huge turnout at the party's last four rallies was due to the successful caravan tours in the Kombos.
His contribution to the advancement of the fortunes of the UDP is unquantifiable. His sharp analytical mind was an asset to the party. He was blunt in his views. He hated procrastination. He believed that what can be done should not wait for the next day. He was both realistic and pragmatic in his approach to issues brought to the National Executive for discussion.
Boro was Sorah, a true one at that. He loved and appreciated "jaliya". He supported and promoted some young upcoming artists. Prominent amongst them were FiscoJamano and Tatadinding.
He reviewed the dying tradition of "summung" by the Mandingo griots. Griots travelled from Mali to visit him: one of them never returned to Mali for Boro gave her in marriage to a renowned Gambian griot. At the naming ceremonies of his children, the kora and konting (halam or xalam) players and celebrated griots such as the late Banna Kanuteh, Bakoyo Suso, Jali Tamba Suso, Saihou Saho, and the late Jarju Kuyateh played their traditional role with pride.
I started mourning Boro on Sunday 31st August but on Monday 1st September when I reflected on his life as a student, a civil servant, an intellectual, an academic, a political strategist, a person proud of his culture, a loving and caring father and husband, a man who extolled the virtues of modesty and humility, eschewed extravagance and ostentatious living, I convinced myself Boro's death should be celebrated and not mourned. He lived a life that is worthy of emulation. To some, he was foolish for supporting an opposition because when he could have either won several lucrative consultancies or gained better employment and lived a luxurious life.
But for him, The Gambia mattered more than him. He believed in UDP and believed and trusted its leader. With his demise, I have suffered a monumental loss.
I have lost company. No more pre-maghrebbrain storming companion. Tatadinding one of the great Mandinkagriots of our times in what is considered as an epic says "Yare eeko combo tensinagnaBoroSusonyalaeema je a yekutoten'nyeBoroSusofondingsireh" that was the type of brother and I friend I lost. Protective and generous he was. Will the early morning dew descend on me?
His kid brother, Yaya N Darboe on learning Boro's death eulogised him thus, "We should take Dr Suso and others' loss as a motivation to carry the torch forward so that his vision for Gambia can be attained. We can then tell the people that is part of his legacy. Felling sad for UDP and The Gambia for the loss of so many great citizens whose dreams of a better Gambia has not been achieved in their life time. May we take heart at this and work harder for a better Gambia sooner rather than later."
LaminTunkara of Raleigh, North Carolina, encouraged the younger generation to keep up the work of the likes of Dr Suso in these words "Our leaders, our elders fought for a great and a democratic Gambia and their legacy is one we must be proud of, but also build on to accomplish what they started up with. Let us the younger generation please avail ourselves more than ever before to finish the task. Rest in peace Dr Suso".
He lived a fulfilled life. He is survived by three devoted, sincere and caring wives: Bintou Suso (nee Touray) Matty Suso (nee Jobe), Mariam Suso (nee Njie), and affable issues Pa Malick Suso, Aji Suso, Bakary Suso, Penda Suso, Bintou Suso Jr,  Matty Suso Jr, Ebrima Suso, Aja Kuta Suso, and Ousainou Suso. He is also survived by two beautiful grand daughters, Bintou Laila Cham and Aji Suso and several nieces, nephews, grand nieces, grand nephews, brothers and sisters, among them Jalika Suso who was a very special sister to Boro. Ousainou Suso is the veritable testimony of my enduring relationship with Boro.
Sora Musa, Keeliyaa Musa, Fakoli Kungm baaning Fakoli Daaba rest in peace. You have created a void in my life and as I pray for your peaceful repose I will try to fill that void with the statements you made at our last executive meeting.
The writer is the leader of the opposition United Democratic Party.
Read Other Articles In Article (Archive)