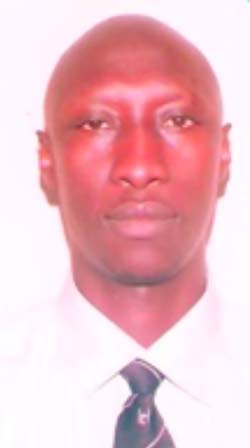 We thank Him (Allah) for making you a pride to every home and humble personality of the Njien Family. A rare model who would abandon her business trip upon hearing the demise of her Aunty (Rohey Daba Njie) and immediately returned home, despite the resource spent to fund such an expensive trip, was a crystal manifestation of how much care, concern and affection she had towards her home. A pinnacle of hope and a source of inspiration and motivation had succumbed to the inevitable.
A woman who championed mediations and demonstrated the characters of a needle by sewing, knitting, patching and mending relationships. Benevolence and generosity were special gifts and virtue embedded in her as a missionary with a mission till the day she answered to the call of Aza Wa Jala.
A woman of excellence with virtue who enjoys from the nucleus of her heart giving out while her sparking smiles were her secret. A true missioner who completed her mission in Alama Nasoot by holding tight the rope of Allah was an astonishing character found in her.
As stated in suratul Al Imran verse no. 103 "And hold fast, all of you together, to the Rope of Allah (i.e. this Qur'an), and be not divided among yourselves, and remember Allah's Favour on you, for you were enemies one to another but He joined your hearts together, so that, by His Grace, you became brethren (in Islamic Faith), and you were on the brink of a pit of Fire, and He saved you from it. Thus Allah makes His Ayat (proofs, evidences, verses, lessons, signs, revelations, etc.,) clear to you, that you may be guided". She would always tirelessly work to the best of her strength and ability to cement bonds as prescribed by the Almighty.
A role model who would always advise for the emulation of good virtues and won the hearts and minds of not many but most and would always encourage people to venture into supporting one another. A rare gem who was hard to fine have left a vacuum which to fill is not sighted amongst many. She was an admirable and caring person who would always endeavor to resolve conflicts amicably all under the guise of uniting families and upholding the principles of the forefathers.
Her pasture was rich and green with wisdom and a force to be reckoned with whose left hand dears not noticed what was in her right ready to reached out to humanity, be it a close relative, extended family member, a guest, or a community member no matter what creed or ethnicity you belonged. She was a treasure within the spheres of treasure and her free hand was always recognized and felt amongst the underprivileged.
She served as a policewoman and would be seen during her hay days riding a bicycle patrolling the streets of the city as she would emphasize that serving your community first before others.
She was a successful entrepreneur who brought high quality textile, Jewelry, shoes and many other materials to her city women to look elegant. Bargaining with her in commerce was very interesting and appetizing whereby she often ends up giving out to individuals their desired choice of textile, jewel, or other material out of good gesture of philanthropy.
She was a community leader, a businesswoman, a social commentator and a humble and an astonishing woman who enjoys the company of people. A woman whom giving out was a pleasure to her, had left a good legacy that will be cherished embraced and celebrated. She was a true Samaritan who never hesitates to give to the needy be it day or night with joy. Her level of generosity was extra ordinary and immense beyond the comprehension of the ordinary.
In many of our close conversations, you could hear her soft tender voice advising me to uphold the values and virtues of the Njien family no matter in which circumstance I may happen to find myself. She would intervene and plea on behalf of people once she was informed of situations and ensured that there existed mutual understanding and forgiveness.
Bajen, you are irreplaceable since I always reflect on your insistence that a family is precious and the leader is to bear the burden as it is part of his/her life as predestined by Allah.
Come to Primet or Wellesley, you will think that it iseither a festival of food or an occasion and this dynamic woman will entertain her guest with the usual enticing words "Tork Len Leka Beh Surr". She adopted and groom many people to the extent that one may wonder if her home was an orphanage. "Chatt" has ever been curious and jealously saw our closeness of bondage as "Bajen and Dorm".
An exceptional woman who possessed qualities that touched the hearts and souls of every person of reason within and other side the shores of The Gambia. A woman who will stood firm on her grounds against the tidal waves and rough surge of the sea to protect and support her relatives, friends, family, community and love ones.
Rest In Peace Bajen and be assured that you will keep lingering in our minds till we meet in "Janatul Firdaws" bi barakati Rasul (SAW).
A woman who was not only peaceful but peace in itself was ever manifested in her engagements and humble deeds. It was our desired wish and hope that you would walk with us longer through exploring the journey and further enjoy the beauty of our gatherings by sharing ideas and thoughts and putting them into the context of uplifting the status of people.
Your mantel of steering the helm of affairs was truly exemplary as a tree that avails shadow, protection and immense benefit impacted and transformed the lives and livelihoods of members of society. Paying for school fees, providing breakfast money for students was just a normal routine to her daily activities.
Christening, sheltering and clothing uncountable number of people was never ignored but rather a joy to her heart. Assisting men to be married were part and parcel of the burden that was once carried irreversibly as a distinguish woman.
One cannot spot out and differentiate who were her children in the midst of the many. Her house was always flooded with people from diverse backgrounds associating themselves with her all because of the level of her openness, kindness and benevolence.
Many men, many minds but a single woman with many minds you were as an exceptional and amazing character. Being part of your company was fascinating and touching because lessons were drawn to serve the purpose of humanity and experience shared was an added advantage.
You were an embodiment of hope and generosity in all facets and a shelter to all and sundry.
You were a multifaceted woman of goodness with a very high premium in relations building and as sharp as a season diplomat in the circles of diplomacy.
Prepared by:
SANDIGIE NJIE 
Read Other Articles In Article (Archive)