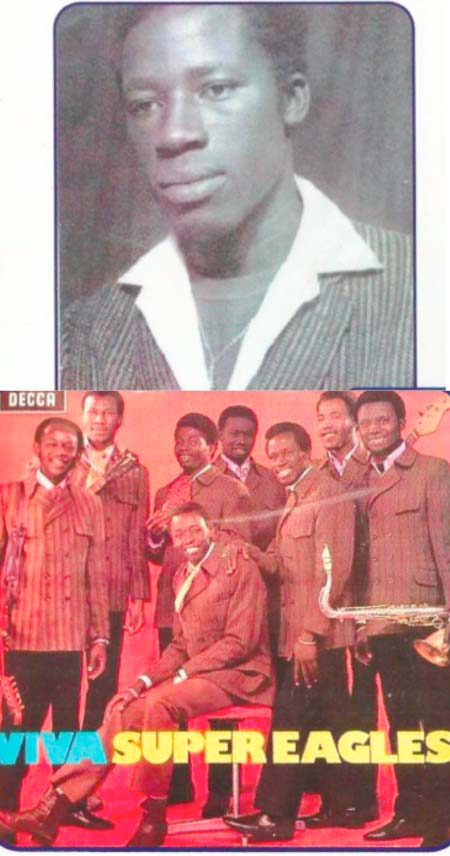 The late Edward Halffner fondly and popularly called Edu Haffner or Uncle Edu of Banjul No. 10 Perseverance Street was born on 15 May 1937, in Bathurst at the Royal Victoria Hospital (now the EFSTH).
He died at the age of 79 on 19 April and was buried on 29 April.
He was raised into a family of the Catholic Church faith and was the last son of seven children (3 girls and 4 boys of whom only one is surviving) of Mr Henry Haffner and Mrs Elizabeth Binta Haffner (Nee Gomez) all of blessed memory.
Involved in various extracurricular activities, most notably in music, which he was passionate about, Uncle Edu quickly became a well-known and a respected figure at Ngongue Primary School, where he attended his primary school.
After two years of teaching, his passion for music grew stronger and he quit teaching to join a music group called the "Buggy Boys".
Being with Buggy Boys uncovered a huge talent that left people in awe.
He gained popularity among the people in Banjul, and was quickly snapped up by the hottest music group in Banjul (arguably in Africa), the Super Eagles.
During the late 1960s, the Super Eagles were at their peak and well-known in Africa and beyond, boosting sold out tour venues in various countries within Africa, as well as the UK and other parts of the world.
Uncle Edu was a song writer and had written many songs like "Dohi gudi bahut", "Eliza Lisa", "Nyung Ngay Woore Reww" to name a few.
All geared towards enlightening the youths and maintaining the African music culture.
He had a melodious voice, and was focused and dedicated his life towards becoming a great musician.
He later left the Super Eagles for the Gambia Police Force, working with the police band.
During the late 1980s when he was with the police band at the Depot in Bakau, he worked and served there for many years and travelled to many places, until his retirement due to health issues in the early 1990s.
Yet his passion for music was not lost, as he continued to sing and write music. He was engaged in mentoring young artistes and sharing some of the history of Gambian music mainly in the West Africa region.
According to Ousu Njie, a colleague of Edu during the late 1990s of Super Eagle, Uncle Edu contributed immensely to Gambian music.
He was a very good singer, and they had a very good relationship and collaborated in many of his songs, and travelled to many countries.
He described him as "a very strong and ambitious man who loved what he was doing," and that standing for his country was his number one priority, and to talk of his love for music was an understatement.
Njie added that Uncle Edu's contribution to Gambian music is inestimable, as "Edu was a very strong musician who was known almost worldwide, especially in Ghana, Senegal and the UK because he used to sing very sweet songs that people appreciate a lot."
According to his grandchildren, Uncle Edu was not just an ordinary person, as he was "strong, honest, special, loving, caring, understanding, unique, prayerful and a very amazing man."
If they should list all his attributes it would never end, as Uncle Edu got all the qualities of "a humble person."
They said they find it very hard trying to put together their grandpa's good deeds as they are grieving for what they lost, yet still they believe wherever he is he would be happy and contented.
"Uncle Edu was a brother, father, uncle, grandfather and a friend to all of us, and we are sure everyone here today has shared something with him as he had touched so many lives."
He shared great memories with The Gambian music industry, guiding young musicians, and for sure their lives would not be the same now that he had gone.
The time they spent together made them to learn a lot from Uncle Edu, as he managed to teach them the true meaning of humility.
He never managed to say goodbye, but they knew in his own way he was able to show them how important he was to them.Although he has gone, they would always live with his memory, and the special moments they shared are forever stored in their hearts.
Surely, Edu Haffner or Uncle Edu shall be missed by his family, especially his wife as he is survived by six children (2 boys and 4 girls) and grandchildren.
May the great God reward Edward Haffner for his services to the family and humanity.
Read Other Articles In Article (Archive)