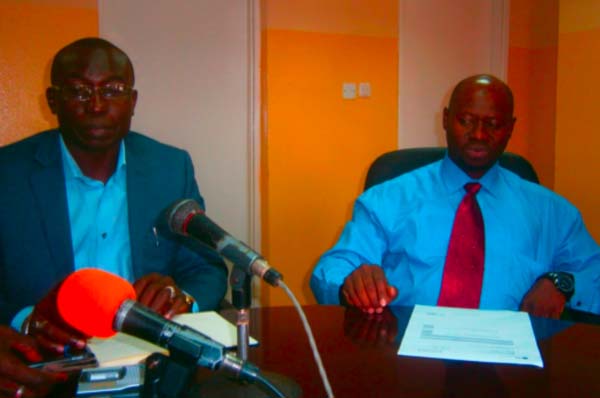 The chairman of Gambia Transport Service Company (GTSC), Edward Graham, who is the Managing Director of the Social Security and Housing Corporation (SSHFC), has said transportation is key to any economic growth.
Mr Graham made this statement during the commissioning of five new buses by GTSC, at a ceremony held at the company's conference room last Thursday.
He underscored the importance of transportation, adding that transportation is key to any economic growth, as that it generates economic activities that lead to economic growth.
Mr Graham said without an efficient transportation network, economic activities would be disrupted and other factors of development would be hindered.
"We have seen in various aspects where the company has come in to play that vital role in the economic growth of the country," he said.
He thanked the President for creating the Gambia Transport Service Company, adding that they have realized the more the reason the President created the new transport company.
GTSC has come to offer better transportation services, he said, adding thatpeople had been finding it very difficultto travel, but with the creation of GTSC, transportation difficulty "is now a thing of the past".
"These are all possible due to the wisdom, care and the vision of the President who has done a lot of development and this new development is very significant in the history of GTSC," Mr Graham said.
He commended the management and staff of the GTSC for their hard work in generating their own revenue and coming up with the new buses.
"This could only be acquired through unity, teamwork, hard work and determination," he said, adding that such service would always lead to progress.
He thanked the general public for their patronage, saying that without their patronage it would have been very difficult to move to where the GTSC is today.
"We want the general public to continue to patronize GTSC and to take care of the buses, knowing that these buses belong to the society hence should be utilized in the right way," he said.
The general manager of GTSC, Seedy Kanyi, spoke about the importance of the five new buses, which is an addition to the vehicles the company has.
"We are delighted to announce that GTSC under our board chairman, Edward Graham, has acquired five buses meant for private hire to companies or individuals," he stated.
He added that these five new buses are all geared towards expanding their services to offer better transportation service to the Gambian public.
The GM Kanyi thanked certain stakeholders, with special commendation for the Gambian President, who was in the forefront of the initiatives to ensure the creation of GTSC.
He also thanked the board chairman and members of GTSC for the commitment and hard work in ensuring development is realized, as GTSC is just two years old, and since then it has been of immense service to Gambians across the country.
Read Other Articles In Article (Archive)