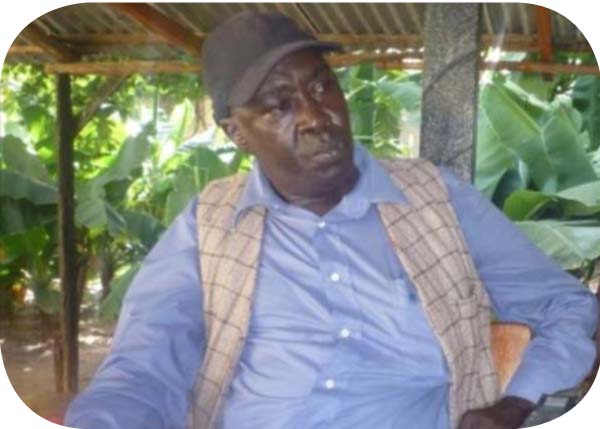 Ousman Drammeh, president of The Gambia Transport, Agriculture, Food and Industrial Workers' Union, was yesterday cross-examined before senior magistrate Blessed at the Banjul Magistrates' Court.
Mr Drammeh is being tried for giving false information to the office of the Secretary General and Head of the Civil Service.
Responding to questions by police prosecutor Sub-inspector Badje, Mr Drammeh told the court that exhibit F2 is the rules and régulations of the union made by the general membership of the union.
Asked by prosecutor Badjie to tell who signs documents for the union, Mr Drammeh said that is within his functions as the president of the Gambia Transport Union and the secretary of the union; that he would do the final signing and endorsement of any document from the union, except financial transactions.
He said exhibit F1 is the western rules for commercial transports, because KMC was supposed to operate in accordance with the national rules and regulations.
He said the movement and operation of commercial vehicles within the West Coast Region sufferred constant confrontation between the transport workers, because of the " western rules".
Mr Drammeh further said the rules were made in the presence of the then Governor of the West Coast Region and the current CEO.
Further quizzed by the prosecutor as to why the then Governor and CEO did not sign the documents, he said these are union documents that are supposed to be signed by union members.
He pointed out that the union documents are made for only union members not outsiders, adding that he was selected into transport work by the drivers within KMC.
"I was the first to introduce a control association, and the first secretary of the association," he said.
He said all transport workers are the same and they work hand in hand.
Asked whether it was correct that his union had no agreement with the Kanifing Municipal Council, Mr Drammeh told the court that his union had never had any agreement with the Kanifing Municipal Council or area councils.
When he was secretary to the association, he attended a series of meetings at KMC as indicated in the national policy document, he explained.
"I met the then Major of KMC, Abdoulie Conteh and CEO Mustapha Njie, to inform them of the establishment of the workers organisation within their region in 1997," he added.
The case was adjourned until 10 February 2016.
Read Other Articles In Article (Archive)