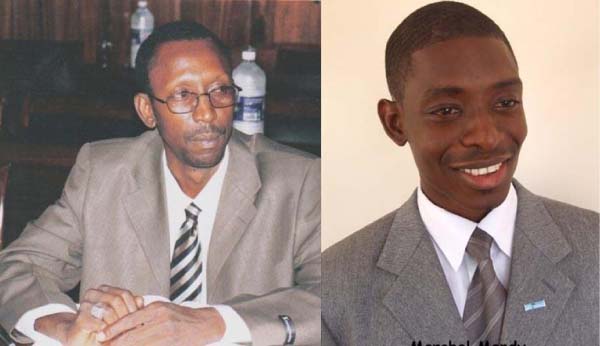 The Ministry of Youth and Sports and the National Youth Council, in collaboration with the De Montfort University UK, yesterday convened a daylong forum for young people on youth work and global youth work.
Held at the President International Award Scheme in Bakau, the workshop attracted participants from different youth organizations in the country and students from the UK.
The forum also availed participants the opportunity to learn more about youth work and forge global links and networks.
In declaring the forum officially open, Musa Mbye, deputy permanent secretary, Ministry of Youth and Sports, revealed that the Gambia government is committed to youth empowerment.
DPS Mbye added that they champion the call for young peoples' right to education, health and employment.
"The decisions young people make will shape our world and the prospects of feature generations," he noted.
"The National Youth Policy of The Gambia is a major effort to mainstream youth development within the national development framework and highlight youth issues as concrete inputs into national development agenda," said the DPS.
He further reiterated the Gambia government's commitment of reducing poverty and improving the well-being of its population, adding: "This commitment is driven by the government long-term strategy, Vision 2020, which is executed through a series of medium-term development plans.
"The Ministry of Youth and Sport has developed an SDP 2010-2014 to respond and be reflective of the objectives and regulatory mechanisms meant to ensure the progressive development of youth and sports in coordinated and coherent manner.
"Continuous engagement with the young people is quite important, especially given this fast-changing and globalised world that results in young people developing equally fast-changing needs, priorities and aspirations."
He emphasised the need to deal with poverty among the youth urgently and objectively if "we are to stop a culture of poverty taking root among our youth".
He added: "Today, millions of young people are threatened by poverty, illiteracy, risks of pregnancy and childbirth and Hiv/Aids."
The DPS quoted Thoraya Ahmed Obaid, executive director of UNFPA, of saying that more than 500 million people aged 15 to 24 live on less than $2 per day while 96 million young women in developing countries do not know how to read or write.
According to Obaid, 14 million adolescent girls aged 15 to 19 become mothers every year and every day 6,000 young people are newly infected with HIV.
Mr Mbye therefore stressed that these challenges, lie at the heart of goals set by world leaders to reduce poverty and improve health and well-being of all.
"It is clear that the MDGs will not be met unless young people are actively involved in policymaking and programming, their voices are heard, their needs are met and their human rights are respected," he remarked.
Momodou Sallah, programme leader of Youth and Community Division of the De Montfort University UK, said that every year students from their university came to The Gambia for a study visit.
According to him, they have initiated three strategic programme of studies, such as masters' programmes in Youth and Community Development, Health and Community Development in West Africa as well as a Research Centres in The Gambia and the UK.
He said focus on youth work is very important, especially the role youth play in various sectors of the society.
Youth work is all about empowerment thereby acting as catalyst to take action for themselves.
He called on the youths to learn from each other and to be supportive of one another.
He also calls on the need for more partnership among youth as well as building capacity of youth workers.
He made mentioned of their donation of books to the Gambia youth community saying that as time goes on they would continue to donate more to build the capacity of young people.
Other speakers on the occasion included Marchel Mendy, executive secretary of National Youth Council (NYC) and Fabakary Kalleh, NYC chairperson.
Meanwhile, the thematic areas discussed during the forum included ethics of youth work, situation of youth work in The Gambia, youth work in the UK, leadership and management, global youth work, and a methodology to combat global inequality.
Read Other Articles In Article (Archive)