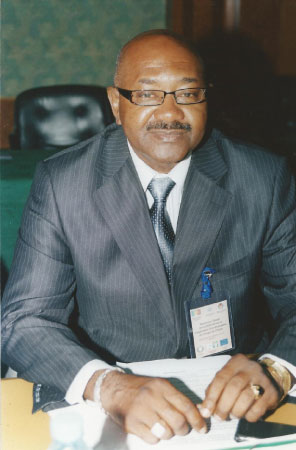 The chairman of the Gambia Football Veterans Association, Abdou M.C. Jallow, has called for support ahead of the ECOWAS Union veterans' football championship due in November in Guinea Conakry.
On behalf of the association, chairman Jallow appeals to government, companies and private institutions and individuals to help in achieving their goal of sound preparation ahead of the tournament.
Flying almost thirty people to Conakry, Jallow says, would need a lot of resources.
He said Senegal are supposed to have hosted the recent veterans' tournament in Dakar but declined due to financial constraints. An appeal was then made to shift the tournament to the Republic of Guinea Conakry, who decided to host the sixth edition, which is due in November in Conakry.
Jallow added that when the Senegalese association reveal their constrain to him, he felt and understood their situation. He cited that the constrain included the logistic, hosting almost over five Countries which the Senegalese association could not meet.
They are looking forward to participating in the one scheduled for Conakry, he said, adding that their association is preparing for the tournament.
"As Gambians, whenever we leave for a foreign country, we always maintain the momentum of keeping the Gambian flag high, and whenever we compete as veterans we maintain the spirit of high sense of discipline to show the public that we were the role models yesterday who competed in various tournaments with discipline," Jallow said, adding that they are training to keep themselves fit ahead of the tournament. He also thanked President Yahya Jammeh for the love and support he has always been showing in sport in The Gambia, as well as the Ministry of Youth and Sports and the Gambia Football Federation for supporting their past activities.
He further commended members of his association for the role they play with high sense of responsibility. 
Read Other Articles In Article (Archive)