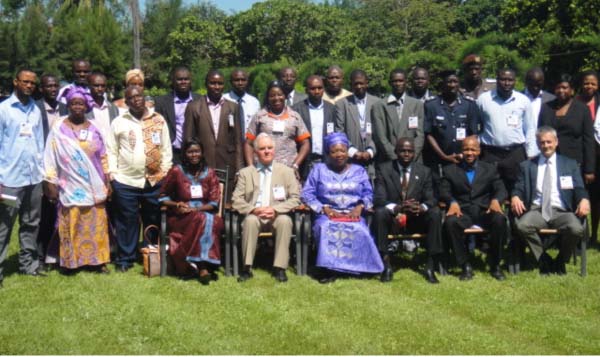 The Ministry of Trade, Industry, Regional Integration and Employment on Monday commenced a five-day training aimed at strengthening The Gambia trade negotiation process.
The training, which brought participants from both the public and private sectors, was part of the first in a series of training sessions on trade negotiation skills under the ministry's new project called Strengthening The Gambia Trade Negotiation Process.
The training brought together experts to share their expertise and experience thus enhancing their negotiation skills.
In his official remarks at the opening ceremony held at the Kairaba Beach Hotel, Hon. Abdou Kolley, Minister of Trade, said that in 2011 the UK Department for International Development (DFID) launched a project called Trade Advocacy Fund, a TAF funding to the tune of £13 million.
The rationale behind the laudable initiative was that the UK is cognizant of the fact that many developing countries lack the capacity to fully participate and benefit from international trade negotiations, he said.
According to him, the trade advocacy fund is aimed at supporting developing countries to effectively take part in international trade negotiations that would result in a win-win situation.
This, he added, can be achieved through the continual training and empowering of trade officials.
He noted that The Gambia can only benefit from trade agreements if the relevant national concerns are taken onboard in bilateral, regional and international agreements.
As such, it is imperative to acquire the necessary trade negotiation skills not just for trade officials but also for all relevant stakeholders because trade impacts are caused by many sectors.
The project - Strengthening The Gambia Trade Negotiation Processes - is formulated in two phases: one is the training of experts from the trade ministry and key stakeholders, to be conducted intermittently from mid-September till mid-November this year, from basic trade negotiations to more advanced levels.
In phase 2 of the project, the team of consultants will help The Gambia set up a trade negotiations mechanism group that will mainly coordinate and spearhead trade negotiations as well as provide technical support to other sectors when the need arises.
The minister used the opportunity on behalf of the Government of The Gambia to register his appreciation to the Government and people of the UK for funding the project in The Gambia and other low- and middle-income countries.
Read Other Articles In Article (Archive)