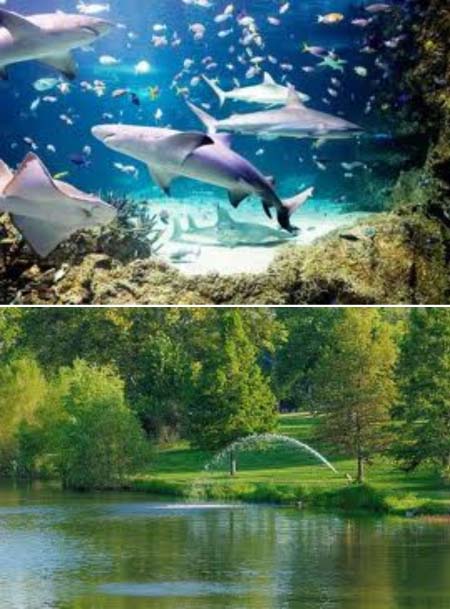 Hello and a warm welcome to yet another edition of Environment, your weekly column aimed at bringing environmental issues into the limelight.
In today's edition we speak to Mr Abdoulie Sawo, Ecotourism officer, Department of Parks and Wildlife Management and to talk about the relationship between tourism and protected areas in The Gambia.
The Gambia for the past decades till early seventies has been rich in fauna, flora and avifauna with a human population far less than a million, but as the population grows most of the wildlife habitats disappeared together with the animals therein.
This is associated with poor agricultural practices, hunting, human settlement among others that create alarm for the need of biodiversity conservation.
In 1968, the first protected area was officially established (Abuko Nature Reserve) to conserve the resources.
However, this was not enough and it prompted the then governmentto launch the Banjul Deceleration of 1977 as a mechanism to halt the alarming rate of biodiversity loss in the country.
Presently, there are eight Protected Areas (PAs) under the department of parks and wildlife management open to tourist visitation.
Tourism in PAs are dormant due to low number of infrastructure, wildlife diversity, insufficient publicity and low valuation of natural resources, while perceptions of local adjacent communities towards biodiversity conservation deviated from objectives of the conservation.
In Tanzania as in other parts of the African continent, the wildlife sector almost supersedes mining and agriculture sector by involving private investors, local communities, individual land owners, NGOs and CBOs to create nature friendly businesses that attract more tourists and ensure sustainability.
In line with the above, our neighboring country Senegal about 10 kilometers from Amdalie border post, there suited Fatala Game Reserve within Delta du Saloum National Park which is the same ecological entity with Niumi National Park in The Gambia.
By virtue of this nature in terms of location, diversity and number of wildlife species, attracts good portion of Gambian tourists.
This year a visa has been introduced for tourist visitors travelling from The Gambia to Senegal and if this trend continues, tourists may decide to spend holidays in Senegal as a result of the condition put in place by Senegalese authorities.
As dictated by the situation for the urgent need to act upon and redress the alarming threat to tourism in the country, the Department of Parks and Wildlife Management (DPWM), a government institution responsible for managing The Gambia's biodiversity is striving towards overcoming this crucial scenario.
Among the developments, a memorandum of understanding was signed between DPWM and The Gambia Tourism Board (GTBoard) to synchronize activities with a view to enhancing sustainable biodiversity conservation and tourism.
Eagle Heights National Park in collaboration with the department of parks has brought in two cheetahs currently at Abuko Nature reserve.
However, there are many plans in the pipeline geared towards making coming tourism seasons a difference.
The GBMIS project under the auspices of DPWM on the verge of phasing out, had created a tourist package to benefit Tanji Bird Reserve (Bijol Islands), Tanji Village Museum, Tanji Bird Reserve Ecotourism Camp and Reptile/ Snake Farm in Kartong Village.
The project, in line with the biodiversity wildlife Act 2013, established a Biodiversity Trust Fund (BTF) to ensure protected area financing for chance of competition.
These initiatives will surely contribute to achieving VISION 2020 Objectives which seeks to "guarantee a well-balanced ecosystem", promote "a society in harmony with nature" and "to create a society that sees itself as an integral part of nature, recognizes different life forms, sustainable use and maintain natural resources for posterit."
As evident in the activities mentioned above, DPWM and other stakeholders will work closely in making protected areas a tourist paradise to ensure maximum revenue generation, community livelihood's development through bio-rights such as village banking, vegetable gardening etc, local capacity building through technology transfer such as training of women in oyster culture and also learning centre for the University of The Gambia and other academies among others.
To sum up, the support and understanding of every Gambian is highly solicited in biodiversity conservation and tourism as both of them.
For your comments, suggestions and contributions, please contact (+220) 6361340/7142236 or Email: asallah6@yahoo.com
Read Other Articles In Article (Archive)