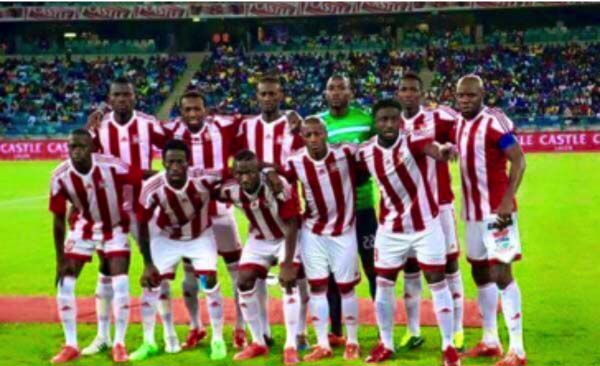 As GFF plays much bigger role
There is no alternative in showing responsibility; everybody has to focus on givingtheir total commitment to the nation moving forwards and first and foremost to ourgame against South Africa.
The senior foreign-based players must have to be ready with everybody pulling in the same direction to try and move the Scorpions up, which is what I am sure everybody wants.
National obligation is for any player a responsibility to be embrace and respected thus helping the close bond in the Scorpion's squad to get out of their slump.
It is always important. When the manager changes it is a reflection of a bad period, a period that I am sure everybody players and staff take responsibility over.
It is a collective thing, whether you are a coach or a player.
Gambia's senior foreign-based players whom our hearts rely heavily on in rescuing  our football to have some responsibility in their life, whether it is in association with something that is positive in their life or whether it is something negative.
Accepting the coach's request to have you in his preferred squad is a pledge that you will show your responsibility, will be determined to do something about it and react professionally as the locals would have expected.
They should fully understand that most times their negativities greatly affects the overall success the national team and potentially reduce a lot of commitment which is a factor of consideration for placement on the future.
Our foreign-based players should at all times, demonstrate good sportsmanship and be a positive role model towards what they contribute for the growth of this nation and conduct themselves in a manner that will bring credit to national team.
Real de Banjul Football Club's president Willy Abraham called on the Scorpion's import to give their "total commitment" when he was quoted as saying in the wake of Mauritania goalless draw at home was absolutely correct.
A dismal sign of urgency, commitment and responsibility is just one of the many contributing factors upsetting the senior national team's thrive in African football primarily.
However, take a breath because field matters are not the only affecting issues.
He sheds light on GFF administrative role to fully motivate these crops of players by any other means and stop playing your self-acclaimed intelligence on the players.
It will be demanded that each player respect every facet of the game: coaches, teammates,   officials,   and   their   opponents,   on   and   off   the   field.
Retaliation to opponents, teammates or referees verbally or physically will not be tolerated. But sportsmanship I want to believe is not requested but demanded.
The GFF should know that overseeing the current situation of our football also requires their full commitment and behavioral change towards their expenditure and investment for the rapid growth of Gambian football and still a lot beside, because you are volunteering.
The battle behind the scenes in the football house has not been easy, but the GFF can look back on the past few years and regard it as something of a learning procedure for them should they want to succeed in making our football better.
In as much as you want to meet these challenges and enhance the spirit of teamwork, each player is dependent upon their respective teammates and GFF.
Both are required to fulfill their obligations regarding practice, games, potential fundraisers and other necessary duties involved in the advancement of the country's football.
Realistically, it is unreasonable to expect our players to be fully committed at times and to take their roles seriously if the GFF is not contributing 100% as well in all aspects to help motivate these crops of players God has blessed us with.
If all these mishaps in the growth of our football continue without changing our settings, we will assume that the GFF are happy to receive them all.
Where grace is abounded, sin is abounded much more; so better days are ahead of our game if our (players and administrators) show total commitment to save our game.
Read Other Articles In Article (Archive)