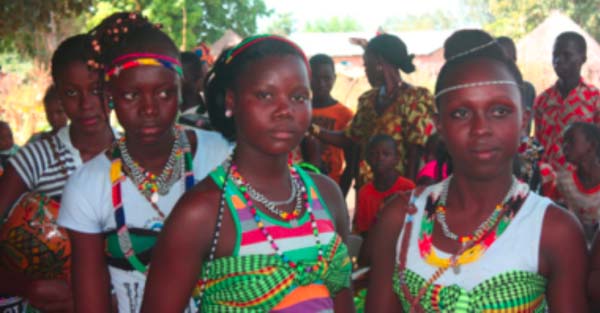 Tostan-Gambia, an International NGO operating in the Upper River Region (URR) with support from the Gambia government and funding through UNICEF is currently embarking on a project that is empowering communities in URR by changing their lives through education and advocacy.
The community empowerment project is a three-year project being implemented by Tostan in 20 URR villages.
Over the weekend, Tostan alongside partners convened an inter village and inter zonal meeting at Mankamang Kunda in Jimara constituency in Basse.
Officials overseeing the project said the meeting was an important aspect of the CEP project implementation, where men, women, boys and girls meet to exchange the best practices learnt during the course of their classes and its impact on their lives.
Key among the modules coveredduring the classes include topics on the harmful repercussions of some social norms like Female Genital Mutilation/cutting and child/forced marriage on the girls' health, education and general well-being.
Speaking at the event, Ansu Kambai, Tostan-Gambia national coordinator, said the aim of the meeting was to foster learning and sharing best practices, skills and new knowledge leant by participants in class.
It was also meant for them to demonstrate their skills and how they are utilizing them with their fellow participants from the participating villages, he said, adding that these event for CEP communities also highlighted changing social norms in their communities.
URR Governor Alhagie Omar Sampoo Ceesay applauded the intervention of Tostan, for its efforts in changing lives, as well as empowering communities in his region.
They all have seen the development Tostan is bringing in URR in the area of health, peace-building and democracy, Governor Ceesay said.
According to Governor Ceesay, this was a clear testimony that Tostan is delivering on its objective of enlightening the communities.
The National Assembly Member for Jimara constituency, Hon. Habiboulie K Jawo, said the intervention of Tostan in his constituency has created an understanding and awareness among various communities on broad issues affecting them.
Tostan is complementing the efforts of the government in empowering communities to be aware of issues affecting them in their lives, Hon. Jawo said, while urging the participating communities to share the knowledge with those who were unfortunate to be part of the project.
Ebrima Njie, deputy director Department of Information Services, whose institution is collaborating with UNICEF through the media support to advocacy to raise awareness on UNICEF projects, urged the media to positively portray the success stories of the CEP.
Read Other Articles In Article (Archive)