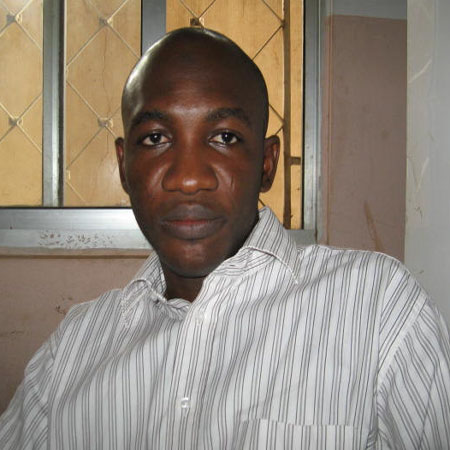 Abdul Hamid Adiamoh, the Managing Editor of Today Newspaper, on 15th June, 2009, pleaded guilty before the acting Principal Magistrate, Sainabou Wadda-Ceesay of the Kanifing Magistrates' Court, to the charges of false publication and broadcasting.
The statement of offence indicated that the accused, who was convicted after pleading guilty, was arraigned for false publication and broadcasting, contrary to section 181 (A) of the criminal code, cap 10, volume III, 1990 as amended in the criminal code amendment act 18 of 2004.
Narrating the facts of the matter by Cadet Inspector Keita, the prosecuting officer, told the court that on 10th June, 2009, the 10th edition of Today newspaper carried a story stating that the Attorney-General and Minister of Justice, Marie Saine-Firdaus, and the Minister of Lands, Ismaila Sambou and that of the former Speaker, Fatumata Jahumpa Ceesay, along with that of the former Minister of Finance were sacked.
He went on to say that, upon seeing the same publication, the police mounted an investigation to establish "the true state of affairs concerning the publication".
He further stated that the investigation revealed that Ismaila Sambou and Marie Saine-Firdaus are still in their positions.
He noted that after establishing the facts, the convict made himself available to the police for questioning. He explained that when the convict was questioned regarding the said publication, he confessed publishing the story as the editor of the paper. He went on to narrate that the convict had written apology letters to both Minister Marie Saine-Firdaus and Minister Ismaila Sambou, and that the same were carried in the paper on the following day.
The Defence Counsel, Lamin Ceesay, in his mitigation on behalf of his client, told the court that he wished to commend the prosecutor at the way and manner he narrated the facts. He added that the convict did not waste the court's time and had accepted his actions. He said he has also shown remorse and regret for what he had done.
He said that what the prosecutor failed to tell the court was that "the convict made desperate attempts to retrieve all the newspapers which were published and succeeded by retrieving 90% of them". He further noted that a corrigendum was issued on 11th June 2009, informing the public of the wrong information of the issue of the 10th June 2009, and taking all the responsibilities of the publication.
He submitted that the action taken by the convict i.e. the apology tantamount to responsible journalism. He urged the court to temper justice with mercy and sentence the convict by way of warning him and also give him a suspended sentence.
The convicted himself apologised to the court for the publication and said it was a mistake, noting that it was not his desire to cause disorder.
Magistrate Wadda-Ceesay subsequently adjourned the case to 16th June 2009, for sentence.
Meanwhile, he granted the convict bail with the sum of D10, 000 with two Gambian sureties.
Read Other Articles In Article (Archive)