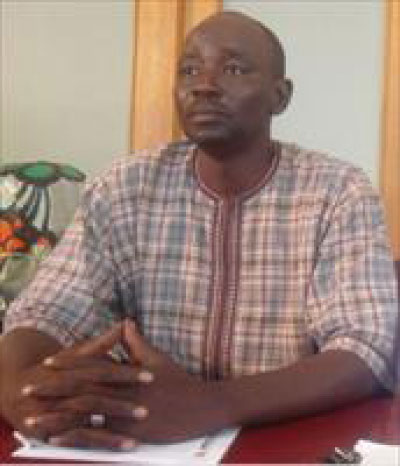 Ba S Jabbi, vice chairman of the Gambia Football Federation Normalisation Committee led by Alhagie Sillah, and its spokesperson for the recent GFF election, has said it was not easy announcing the final list of presidential candidates to run for the election.
However, as an administrator, he had job to do however unpleasant. He said the committee had to sit and look at the candidates carefully, bearing in mind a lot of things such as the future of Gambia, in deciding who would be cleared to run. It was a great challenge, but it was something they had to do, he told reporters.
As time goes on people will understand why they took the decision to block Mustapha Kebbeh and Seedy Kinteh from contesting the election. "Time will be the judge," he added.
Mr Jabbi described the normalisation period as one of "very fruitful engagements with stakeholders, full of experiences and hard work to normalise Gambian football."
Jabbi was speaking to reporters on Tuesday at the Football House, when he made these remarks.
Their achievement is in the perception of people. They were able to make people feel that the NC was fair and not supporting any camp, but only in it for the interest of Gambian football, he added.
"You cannot satisfy everybody, but we feel the majority of the people have welcomed us with open arms and have collaborated and cooperated with us in our mission to accomplish this task given to us by FIFA", he said.
Jabbi described their two months stay at Football House as "a very good experience" for all of them. "It is a very satisfying thing to produce positive results", he declared.
Read Other Articles In Article (Archive)