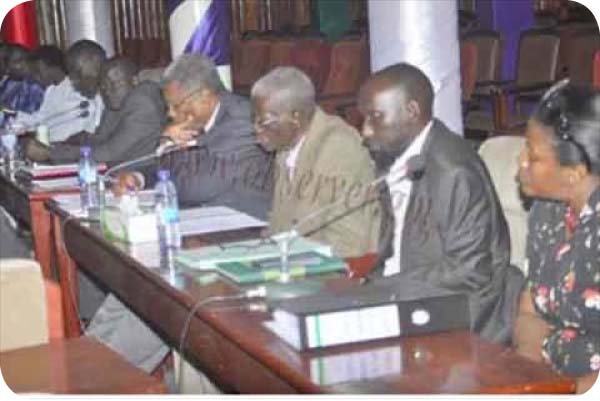 The joint session of the Public Accounts Committee and Public Enterprises Committee (PAC/PEC) of the National Assembly Thursday commended and thanked the management of the AFPRC General Hospital for a "clean" 2012 financial activity report.
However, the Assembly committees deferred them until April to submit their 2013 report.
Presenting the 2012 hospital report before the joint committees' session of the Assembly, Dr Mamady Cham, Chief Executive Officer of AFPRC General Hospital in Farafenni, thanked the Assembly joint committees for commending them on the 2012 report.
He said his management would keep up the good work at the hospital, adding that the AFPRC General Hospital located in Farafenni Town of the North Bank Region, was the first health facility among many constructed after the 22nd July 1994 revolution.
The hospital started operations since 1999 with the aim of contributing to the attainment of the Ministry of Health and Social Welfare's vision; to provide quality and affordable health services for all by 2020 and to promote and protect the health of the population through equitable provision of quality health care, Dr Cham added.
During the year 2012, about 28,730 OPD patients were attended to, 62 per cent of whom were 15 years of age, he said.
Referrals from peripheral health centres to the hospital for management were 1,187 and in the same year the hospital sent out a total of 273 patients to the main referral hospital in Banjul for further management, he added.
According to Dr Cham, between 1 January and 31 December 2012, about 3,312 patients were in the hospital for treatment and management, 80 per cent of whom were successfully managed and discharged to go home.
Children, pregnant women and recently delivered women accounted for the most of the admissions in the hospital, he stated, adding that in 2012, about 496 surgical operations were performed.
Eye surgery accounted for the highest, 36.9 per cent (183 patients), followed by caesarean section 35.3 per cent (175 patients), he said.
Read Other Articles In Article (Archive)